COCKTAIL INFUSIONS
A HISTORY AND HOW-TO GUIDE
Infusions are hardly a new enterprise. They have been around the block -- landing on apothecary shelves, in bartenders secret recipe books, and even in me-maw's medicine cabinet.
A "cocktail infusion" is the process of infusing a spirit with various fruits, herbs, seeds, and even flowers to create a unique flavor profile. Infused liquors are great paired with tonic water or as a base to create your own custom cocktail.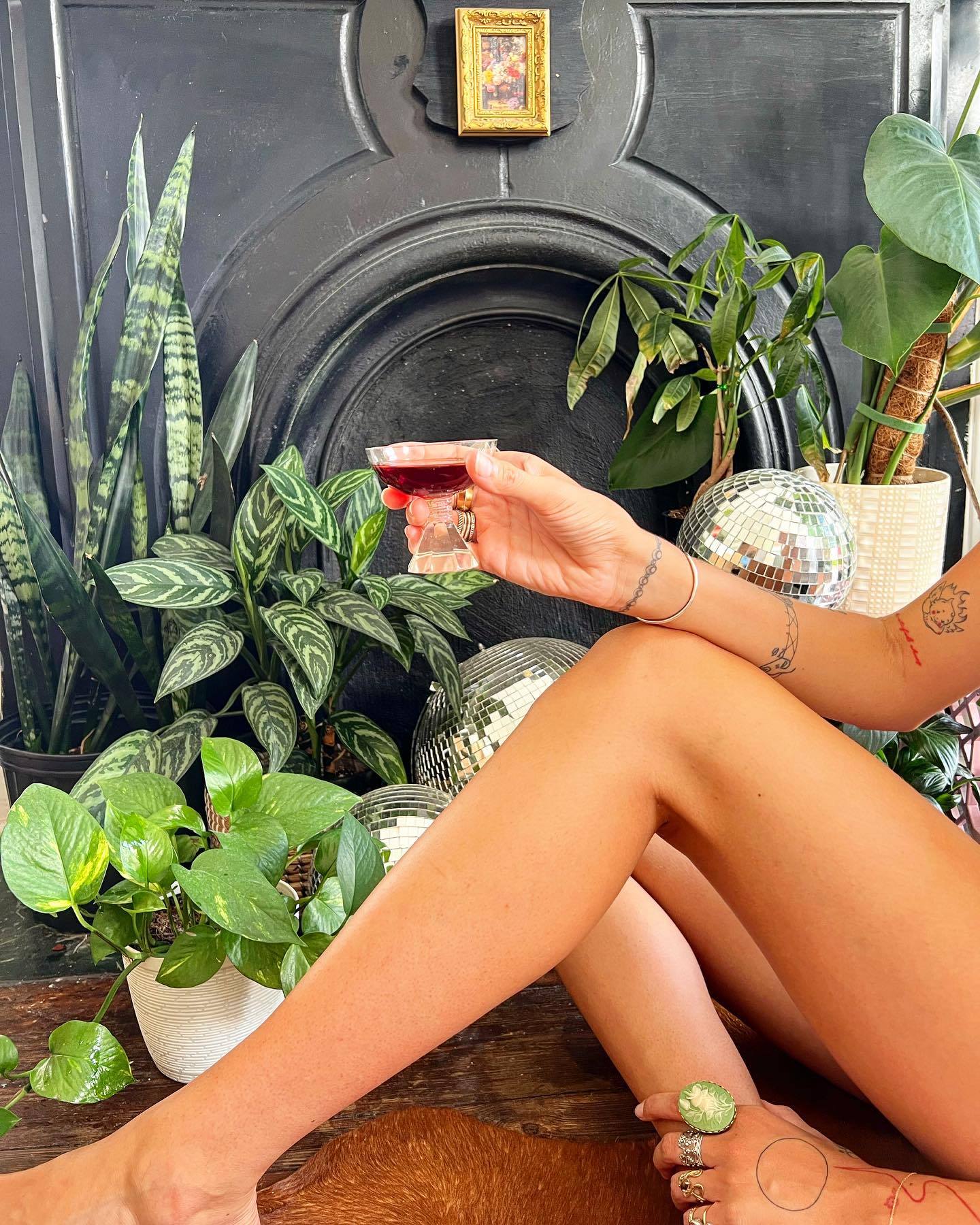 Once known as cordials, tonics, and medicinals, these homeopathic elixirs were mostly used by apothecaries. The various spirits infused with medicinal herbs and spices soothed upset stomachs, headaches, and even offered numbing for pain. Of course, as people partook and imbibed, the buzz grew. And so did the desire for more flavored alcohol! (Mostly beer and wine at the time.)
Today, infused liquors and mixers have become a craft cocktail art form, enjoyed by all sorts of soiree seekers. Summon the ghosts of apothecary's past and bartender's of present -- to craft your own unique and delicious bevvy at home!
Fête Cocktail Infusions are preservative, dye, and dilution-free. Our small batch process allows for the high-quality standard that many have come to love from their Fête Infusions. We've got the recipe for delicious craft cocktail flavor with worry-free enjoyment!
STEP BY STEP GUIDE
INFUSE, THEN USE, THEN REPEAT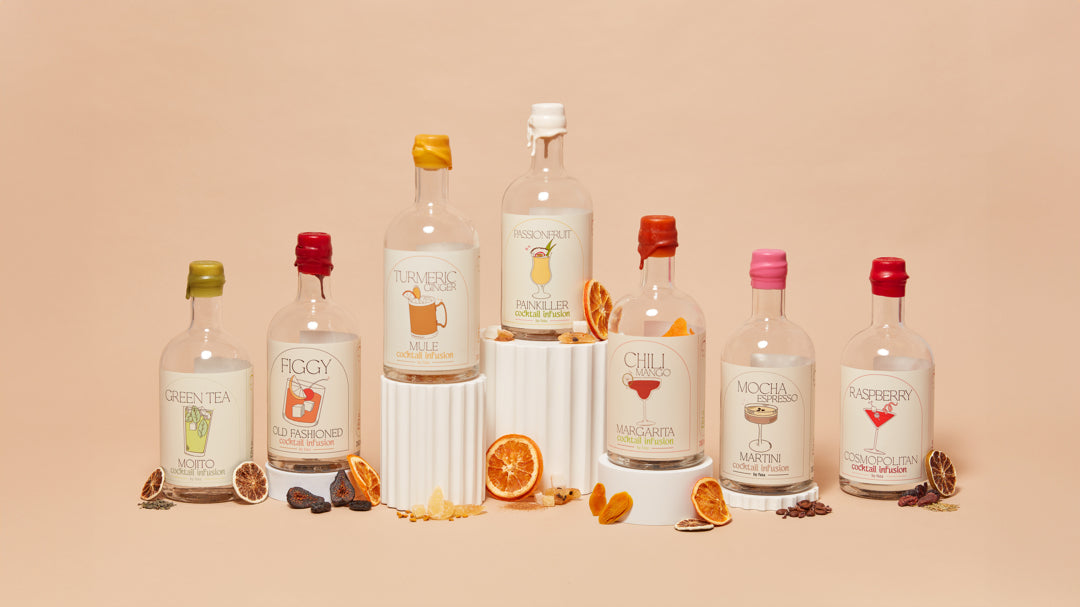 1. PICK YOUR FÊTE INFUSION
Choose from one of our seven unique flavors. Shop all the Fête flavors here.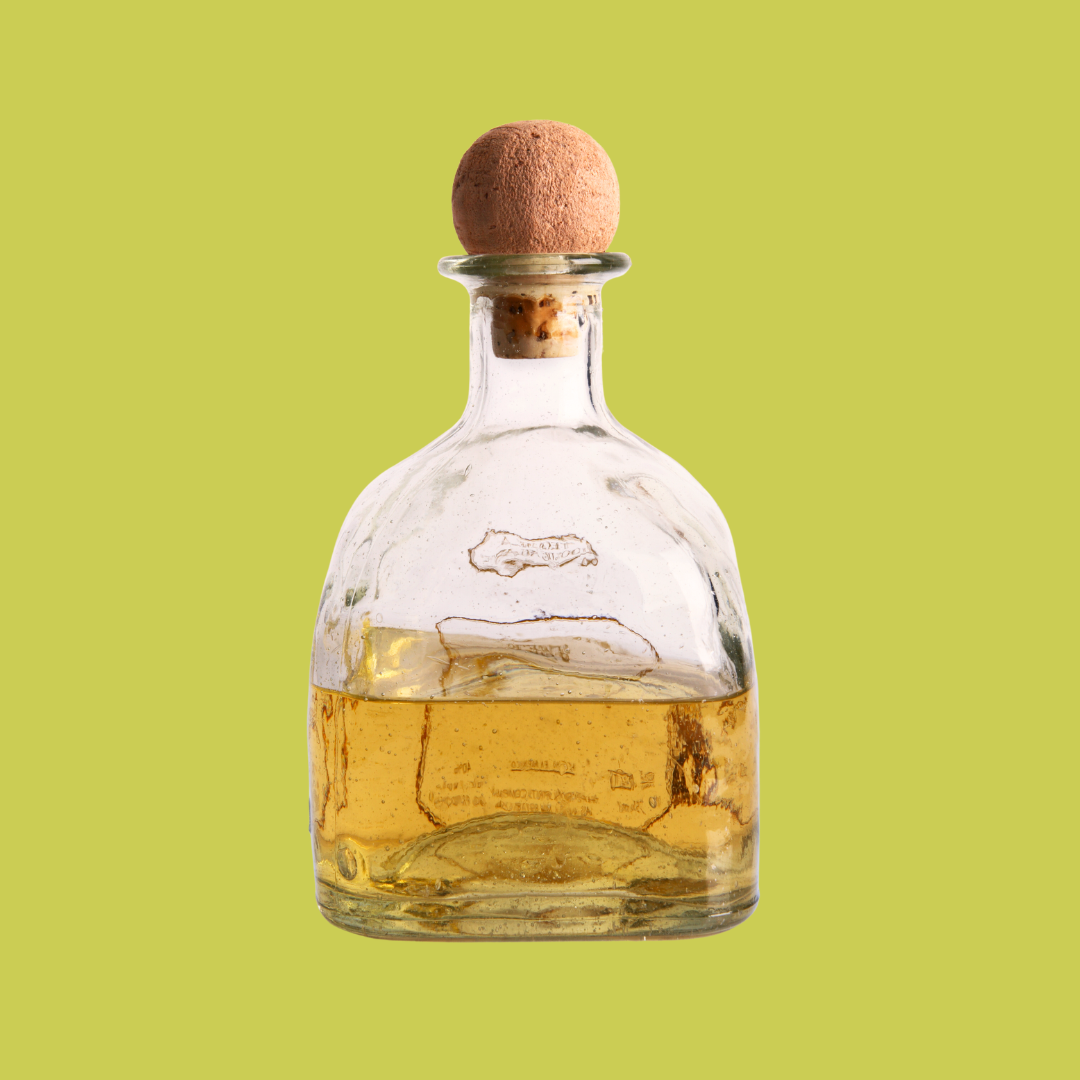 2. SELECT YOUR SPIRIT
Pick one of your favorite spirits. (Refer to the Fête label for spirit recommendations.)
3. POUR THAT PUPPY!
Pour the entire contents of your spirit into the Fête Infusion bottle.
4. INFUSE FOR 48 HRS (2 SLEEPS)
Let the Fête Infusion bottle relax on your home bar for 48 hours.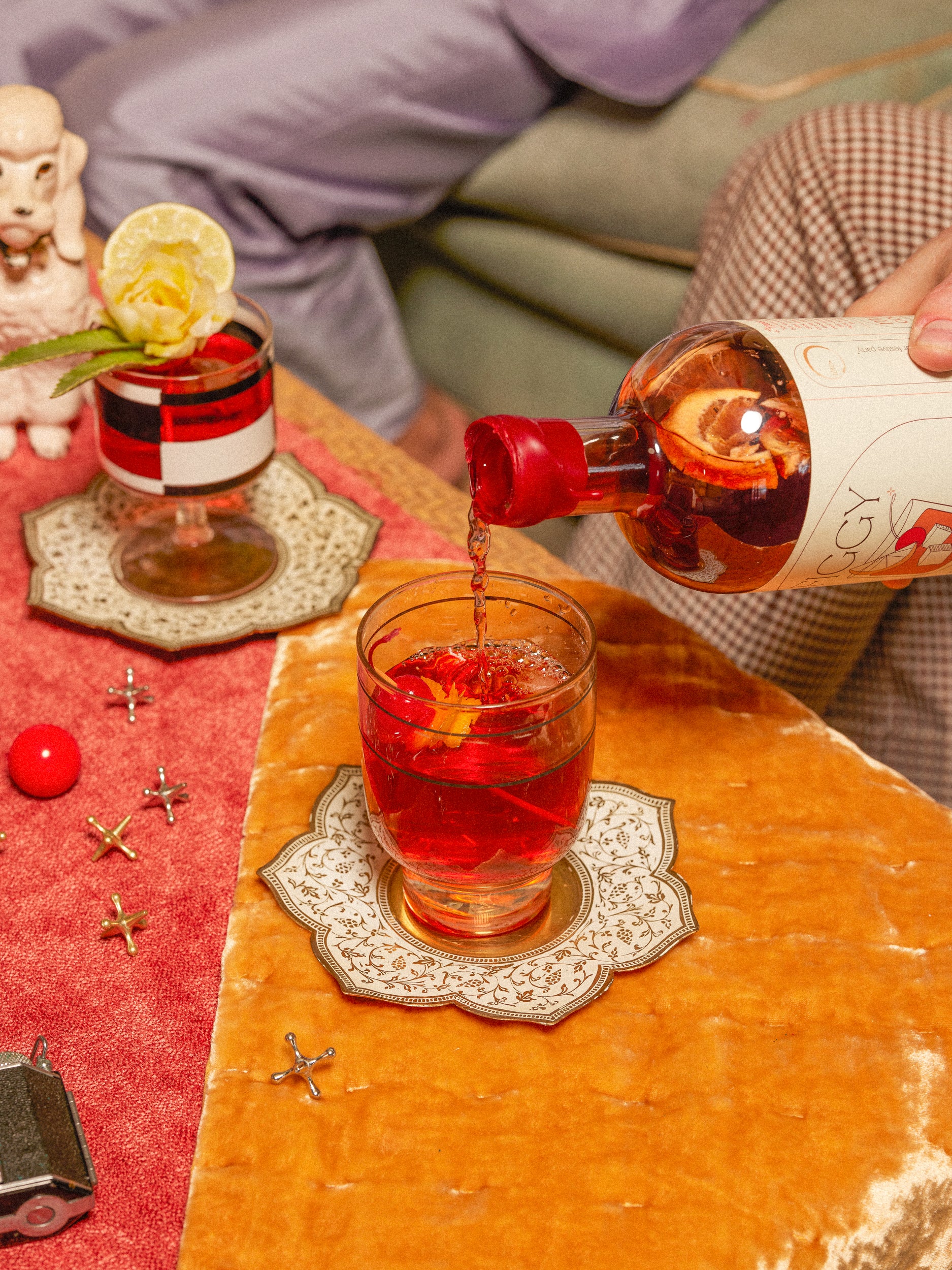 5. SERVE IT UP
Enjoy your Fête Infusion on it's own (neat) or with a splash of tonic or soda water.
6. TIME FOR A TOAST
Add a garnish or keep it casual, but definitely make a toast!