STARLAND DISTRICT, SAVANNAH GA
FÊTE COCKTAIL INFUSION WORKSHOP
Have fun creating your own custom infusion with your friends! Experience one of Savannah's most creative communities in the funky and historic neighborhood of Starland District. Leave with a truly unique product that you can enjoy at home over and over!

WHAT TO EXPECT AT OUR WORKSHOPS
Fête is the French word for a celebration or festive party & we offer exactly that!
Once you arrive, take a moment to explore our mini store & settle in. We will start the workshop discussing infusions & how they work. Next, you will taste all of our infusion flavors and write your thoughts about each on the provided tasting cards. Once you choose your favorite infusion, you will use it to make a craft cocktail along with other unique ingredients! As you sip on your cocktail creation, we will guide you through the process of making your own infusion to take home with you!
Once you have completed your infusion, start designing your unique label then finish it off with a wax seal. Enjoy a 20% off shopping discount in our shop & stay a while.
Find us where the locals hang out...in the Starland District! We are surrounded by great restaurants, bars, and shopping. Reserve a spot in our workshop to Find Your Fête!

1. INFUSION TASTING
Taste our unique cocktail infusion flavors and take note of your response to each.
2. CRAFT YOUR INFUSION
After your determine your favorite infusion flavor, you'll get to craft your own (with own unique flare!)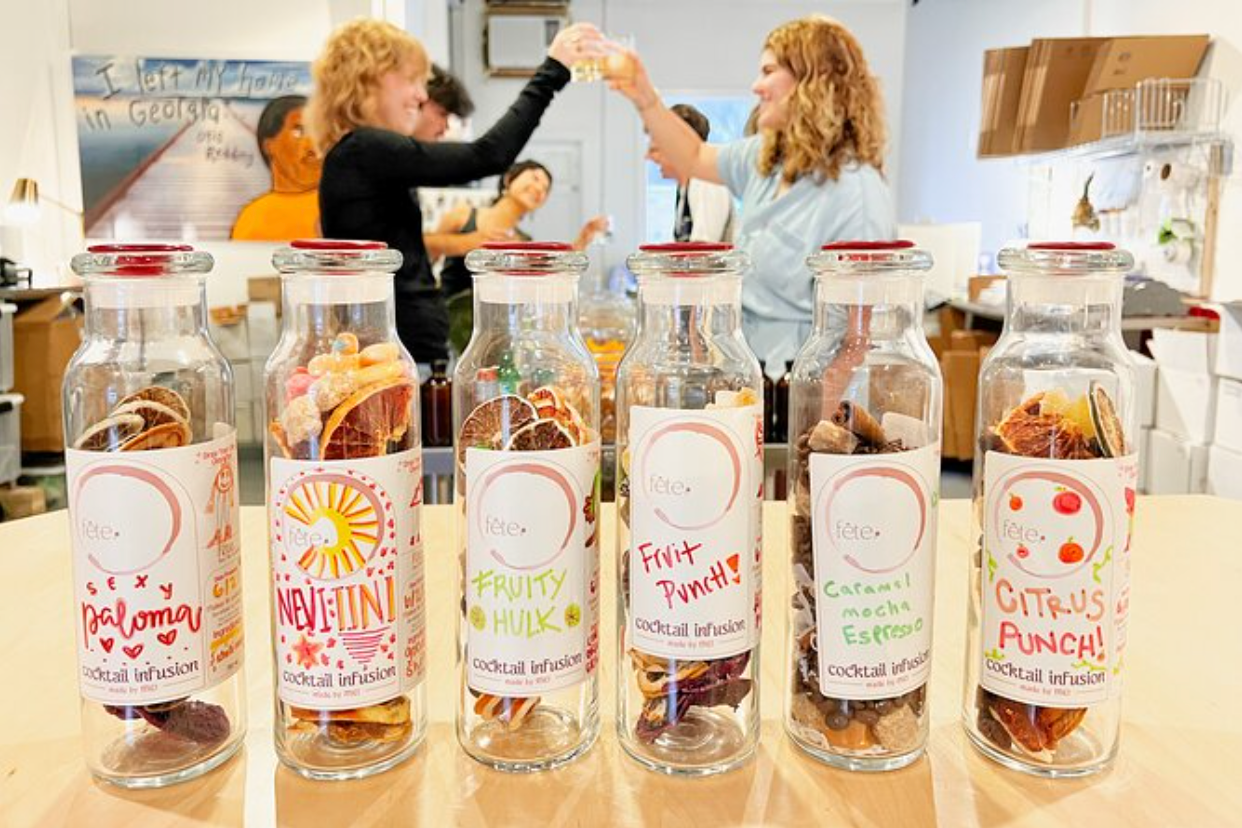 3. DESIGN YOUR OWN LABEL
Finish your craft cocktail with your own label and wax seal!
4. SIP AND ENJOY!
Enjoy your uniquely crafted cocktail infusion!
WORKSHOP LOCATION
THE FÊTE RETAIL SHOP
108 E 40th St, Savannah, GA 31401 (Tan building with 6 commercial units on a residential street.)