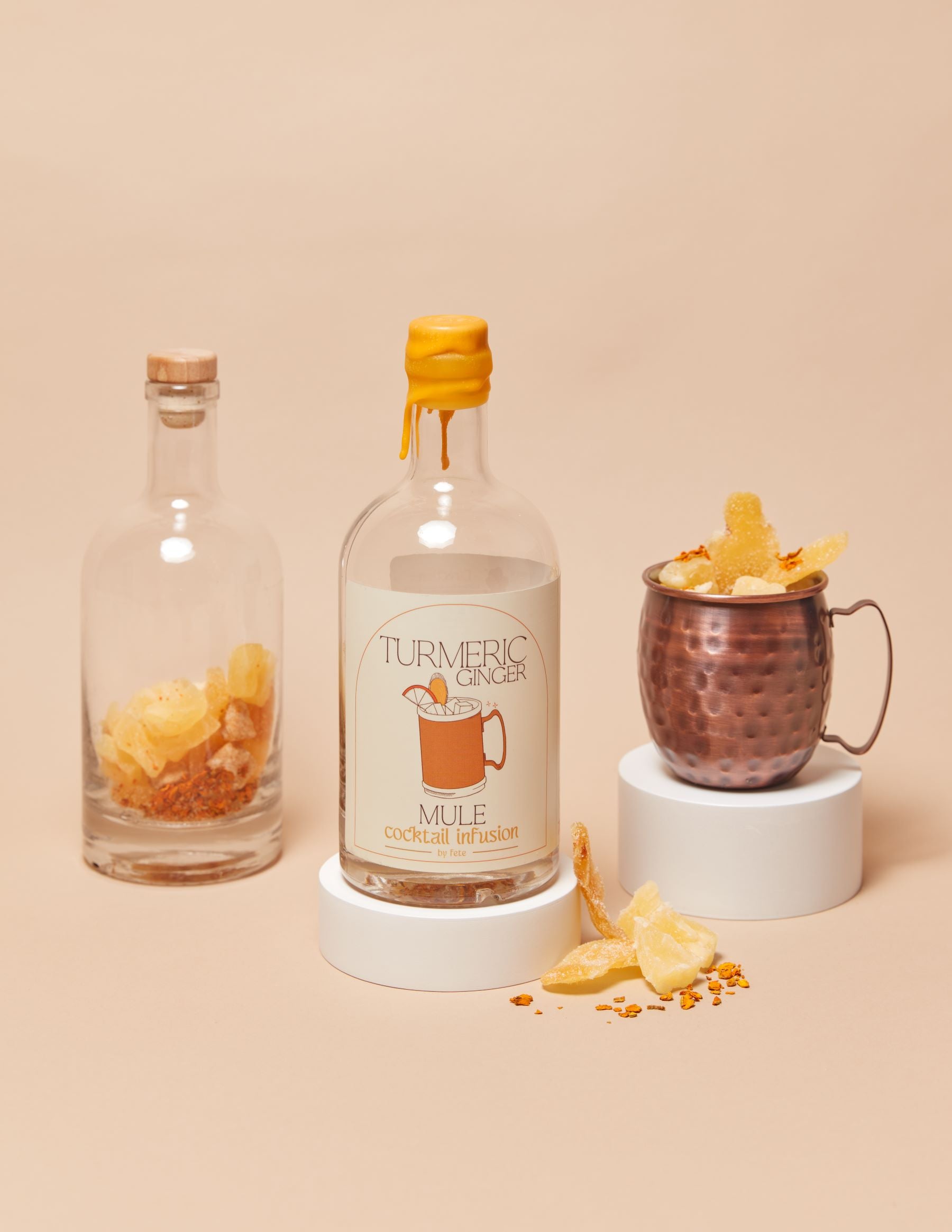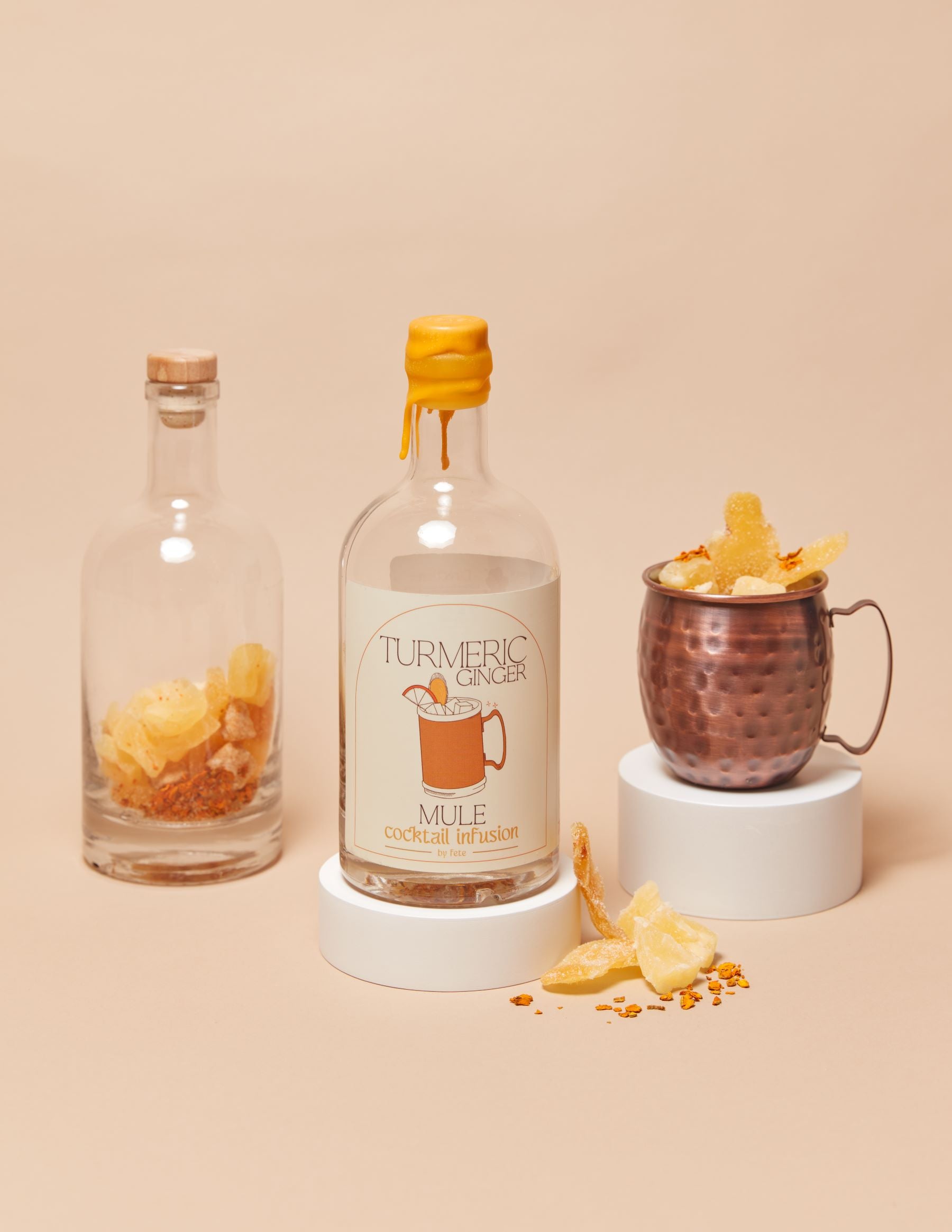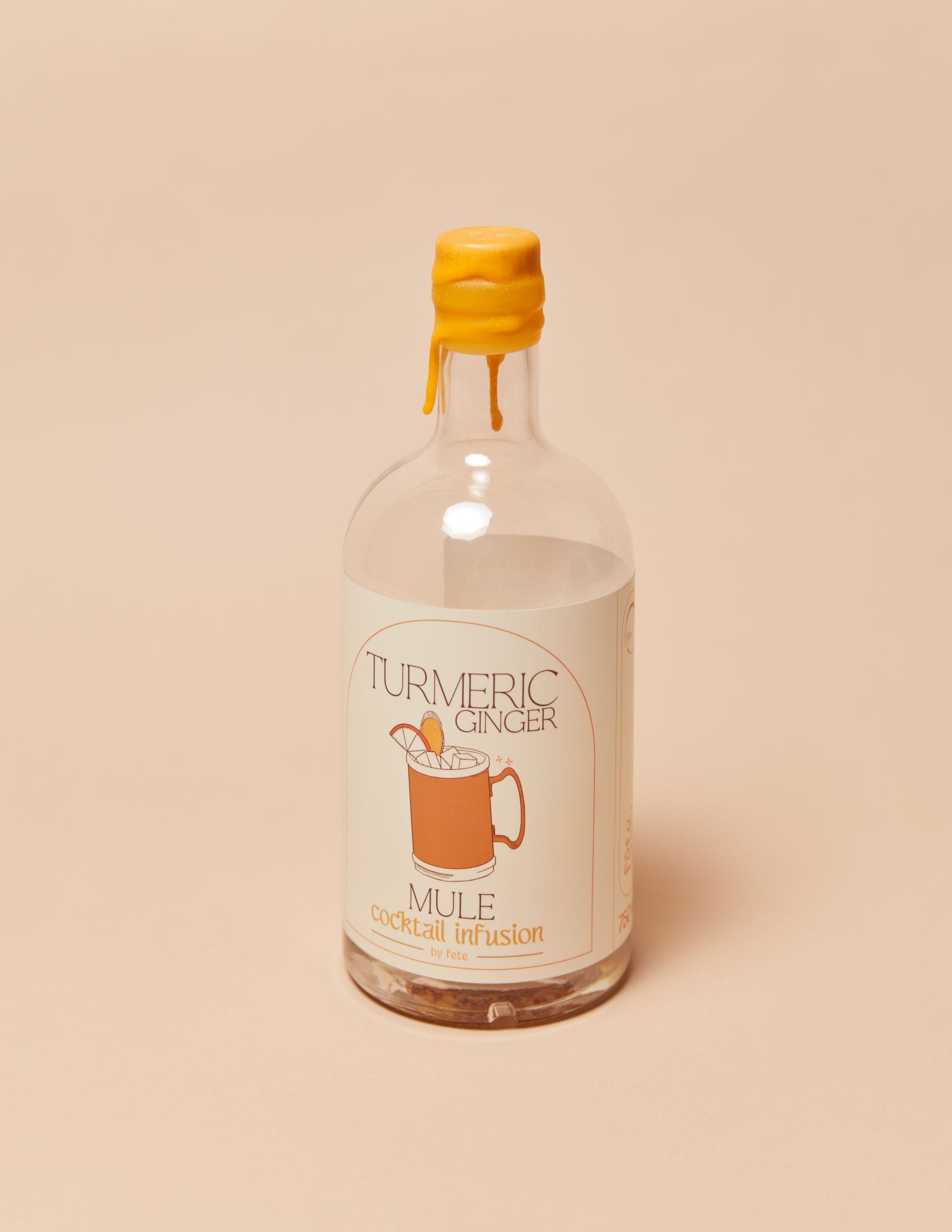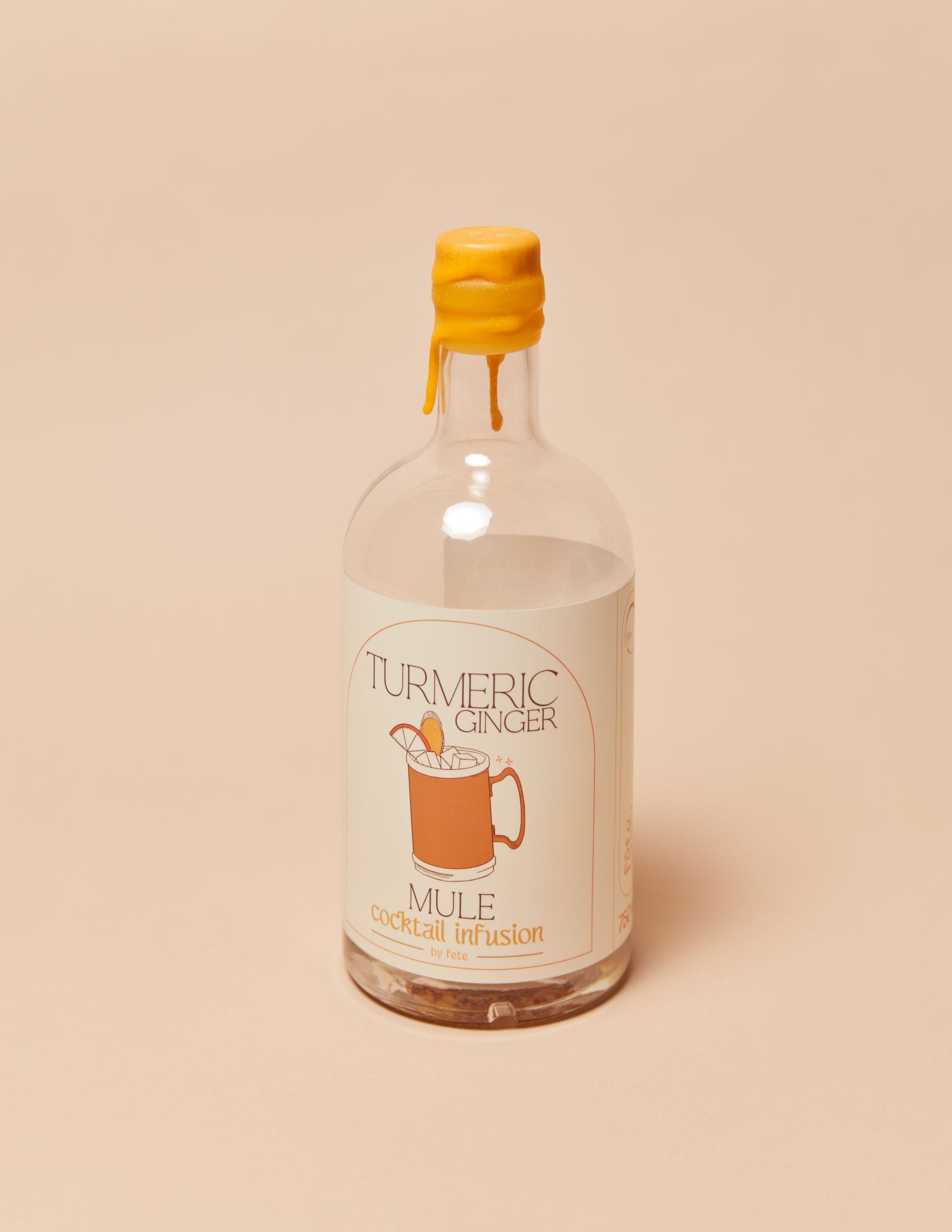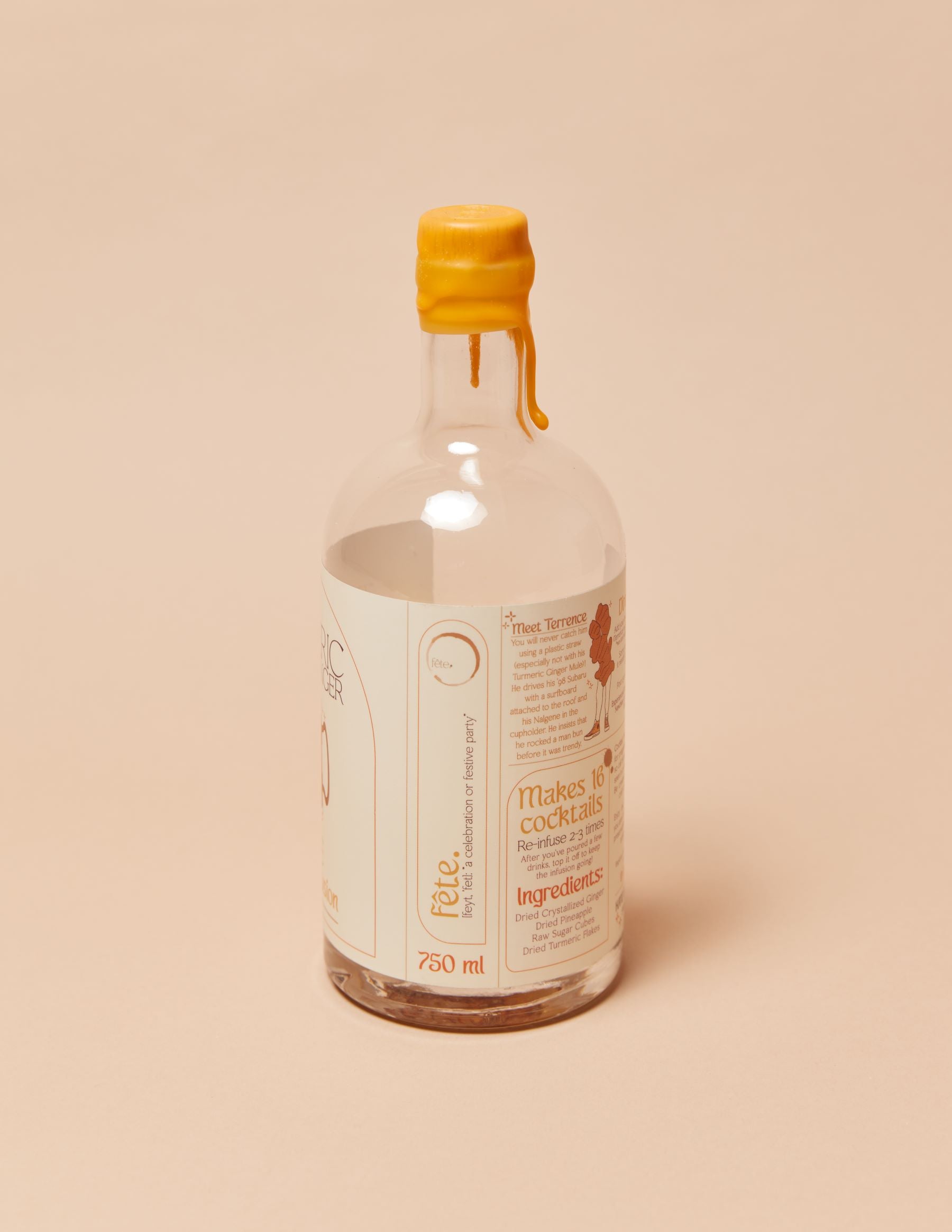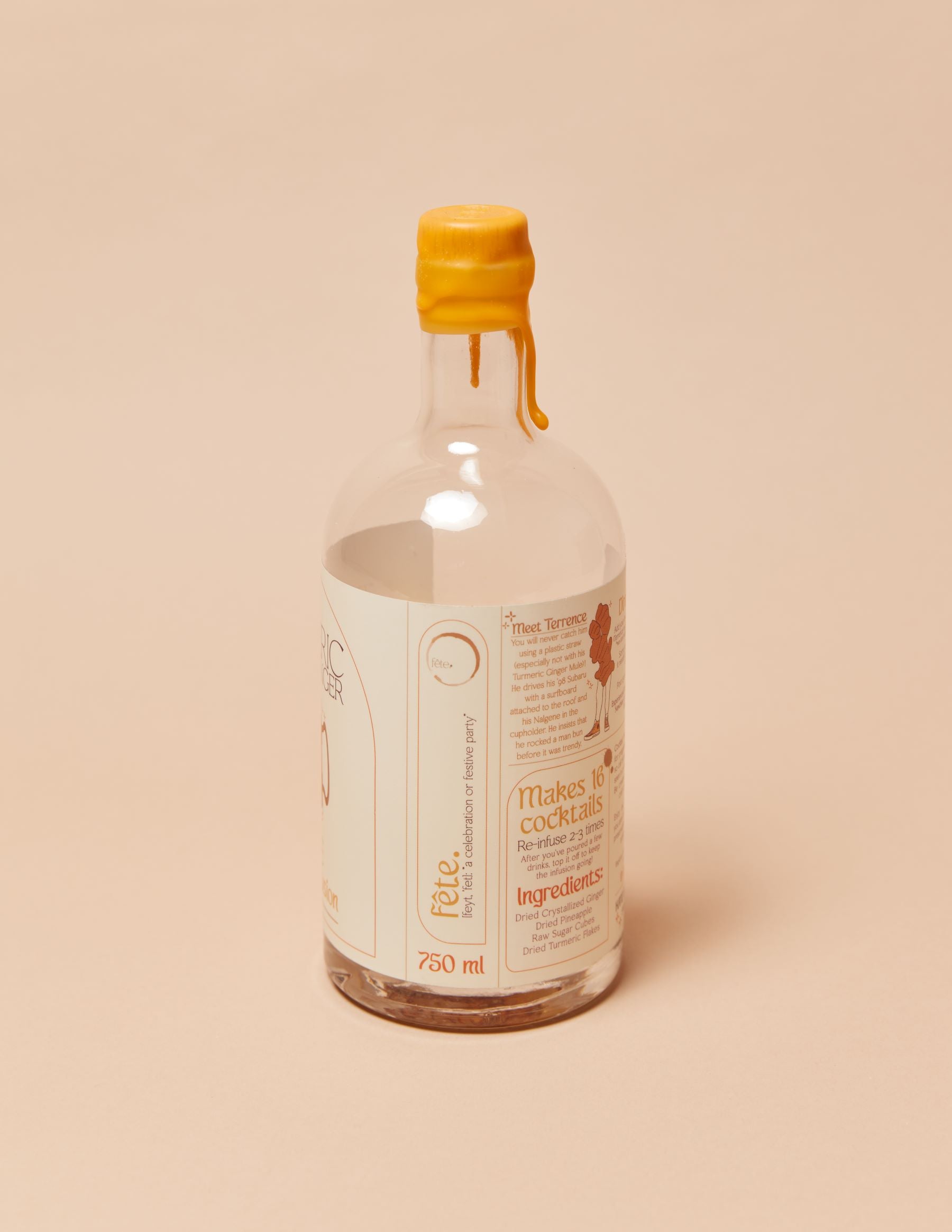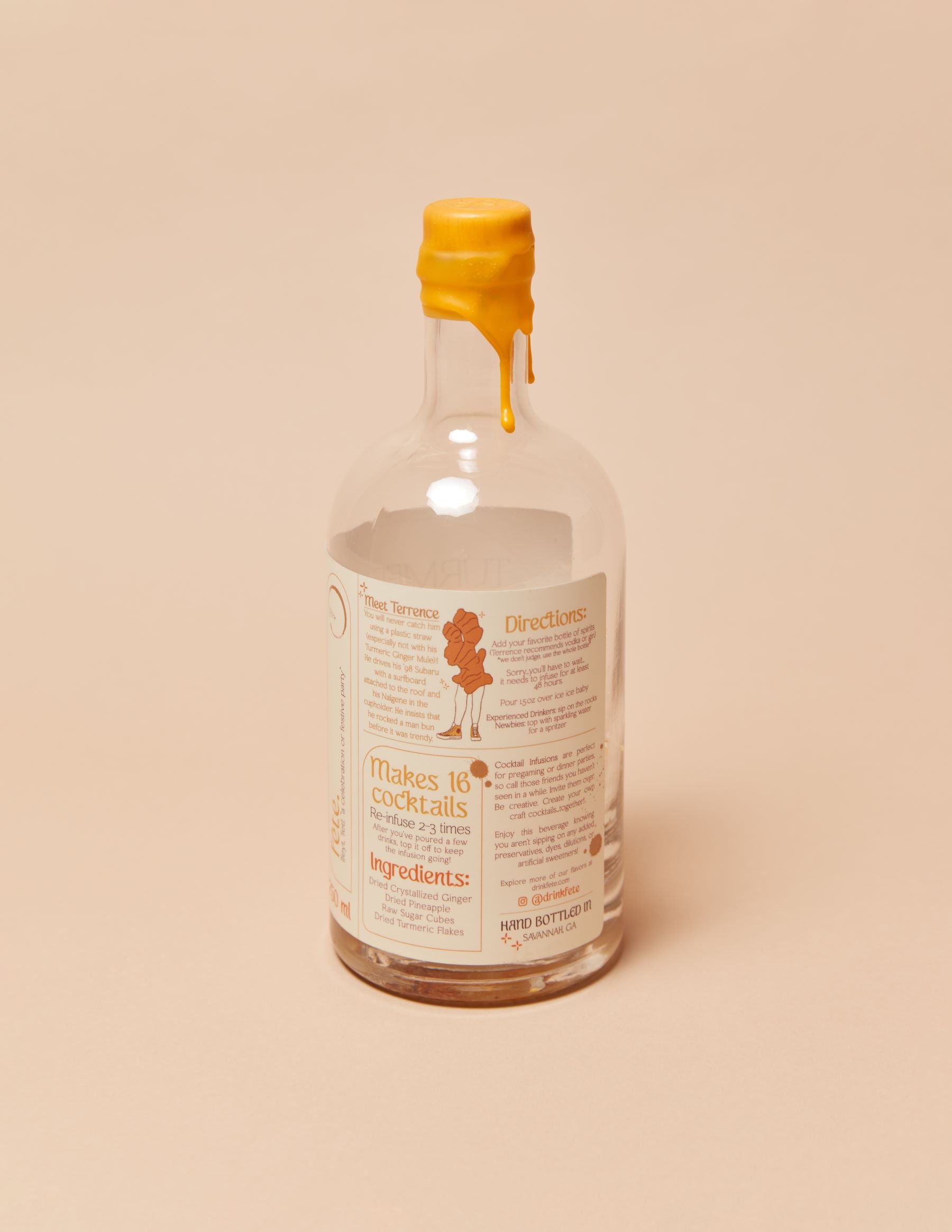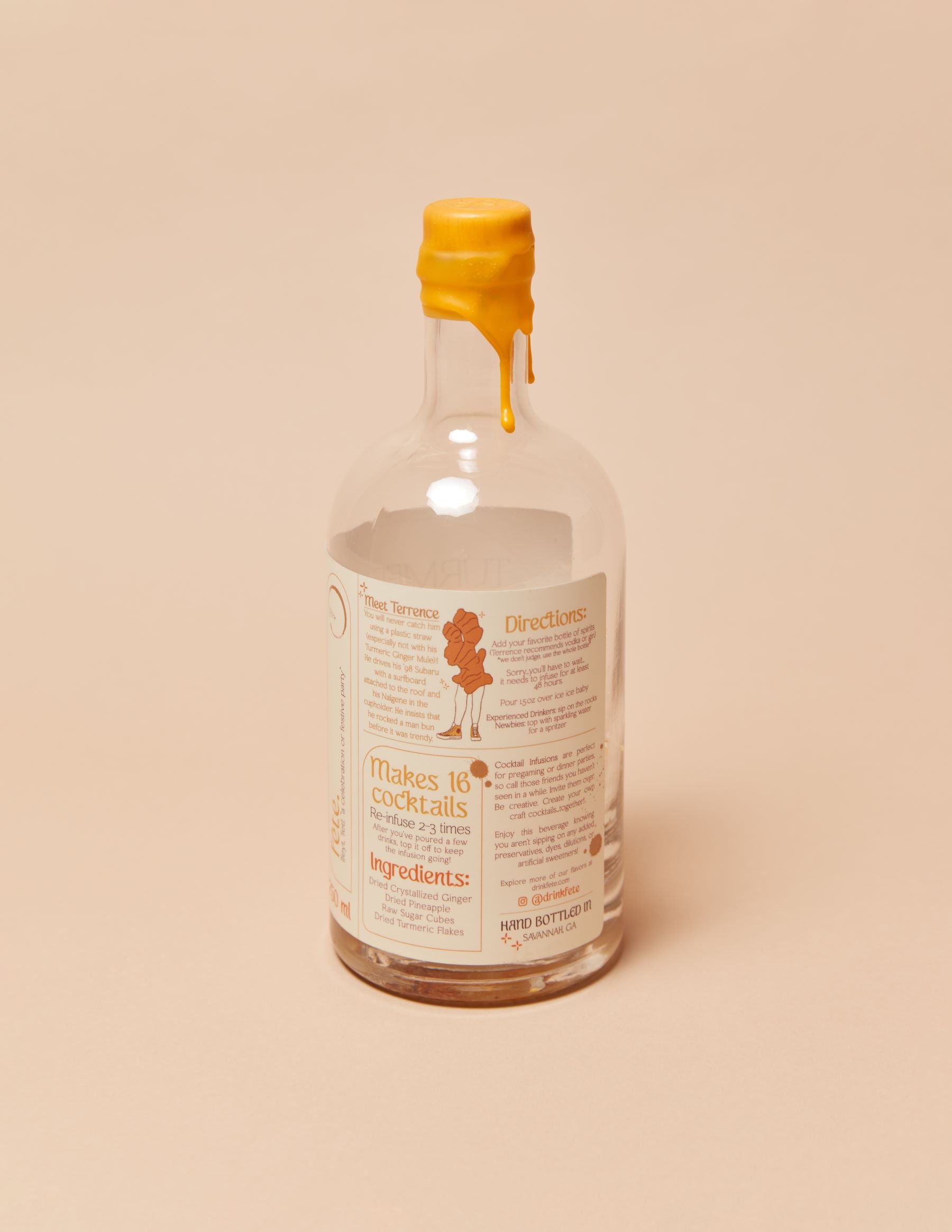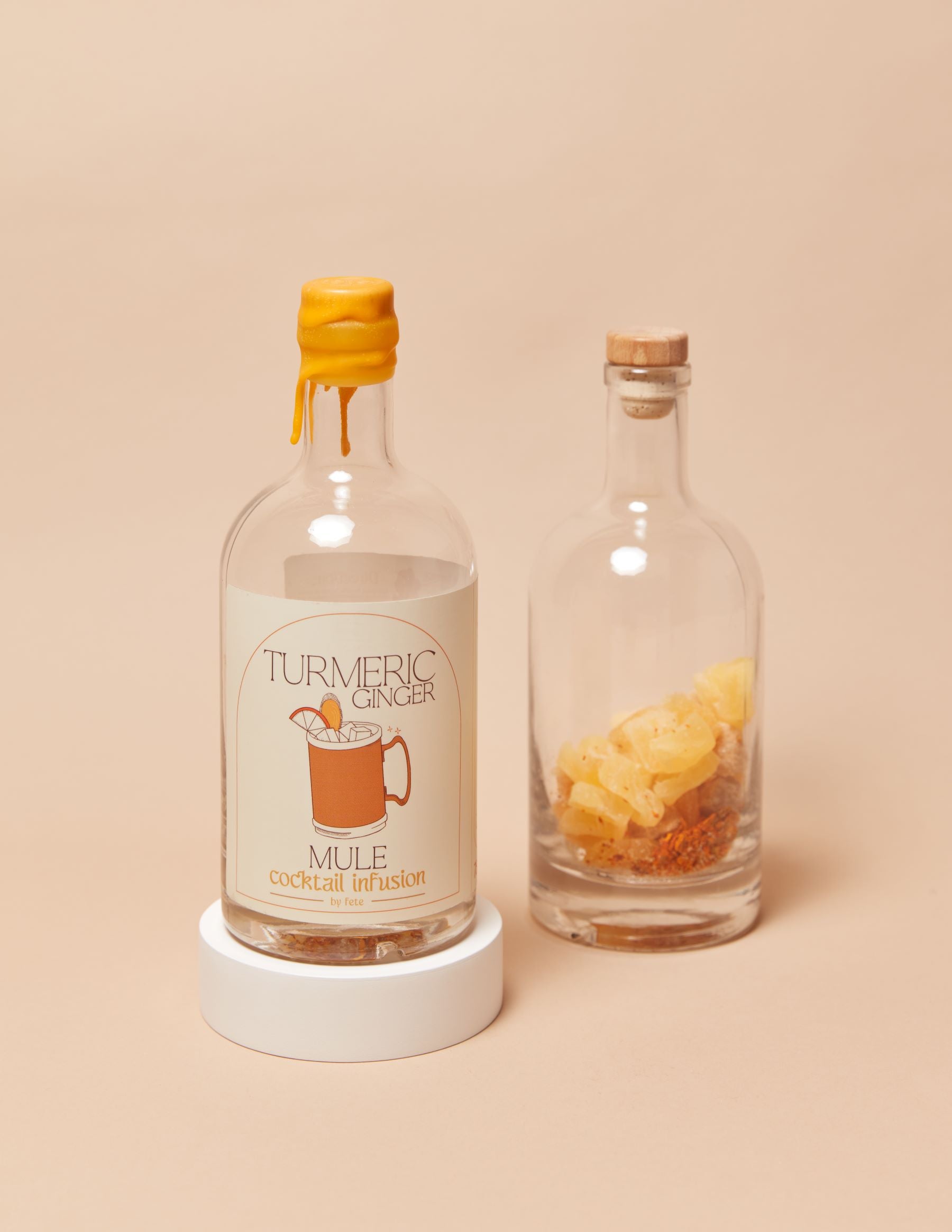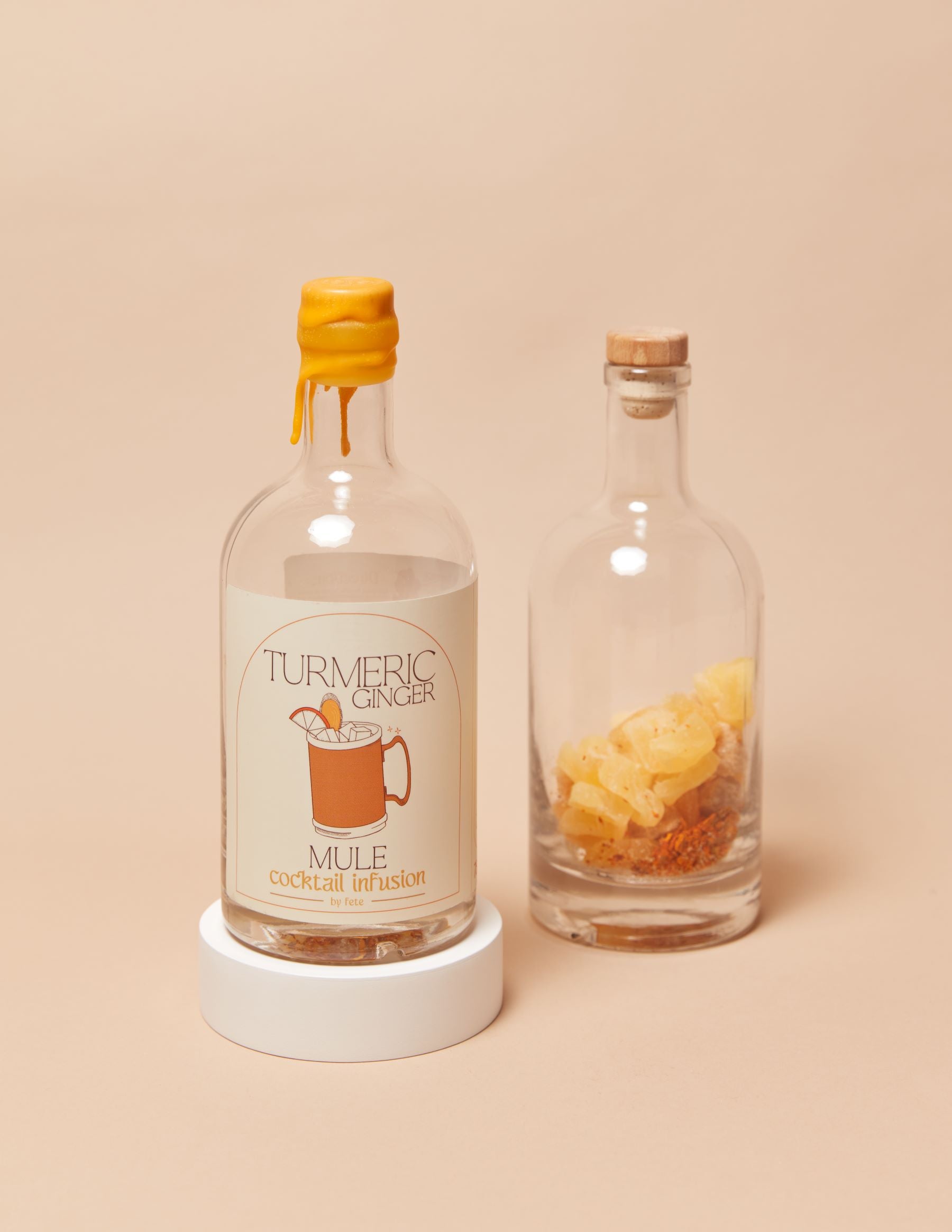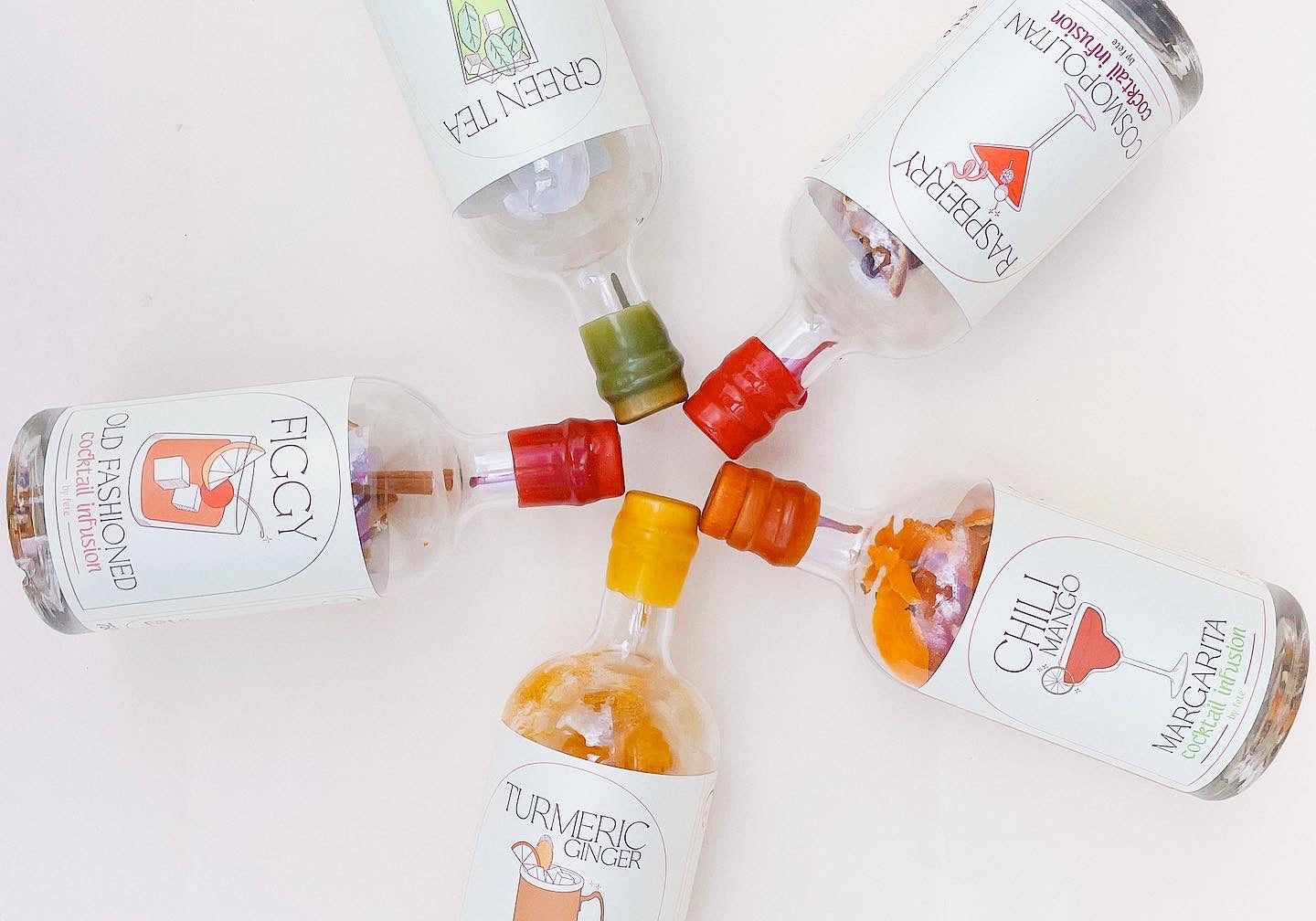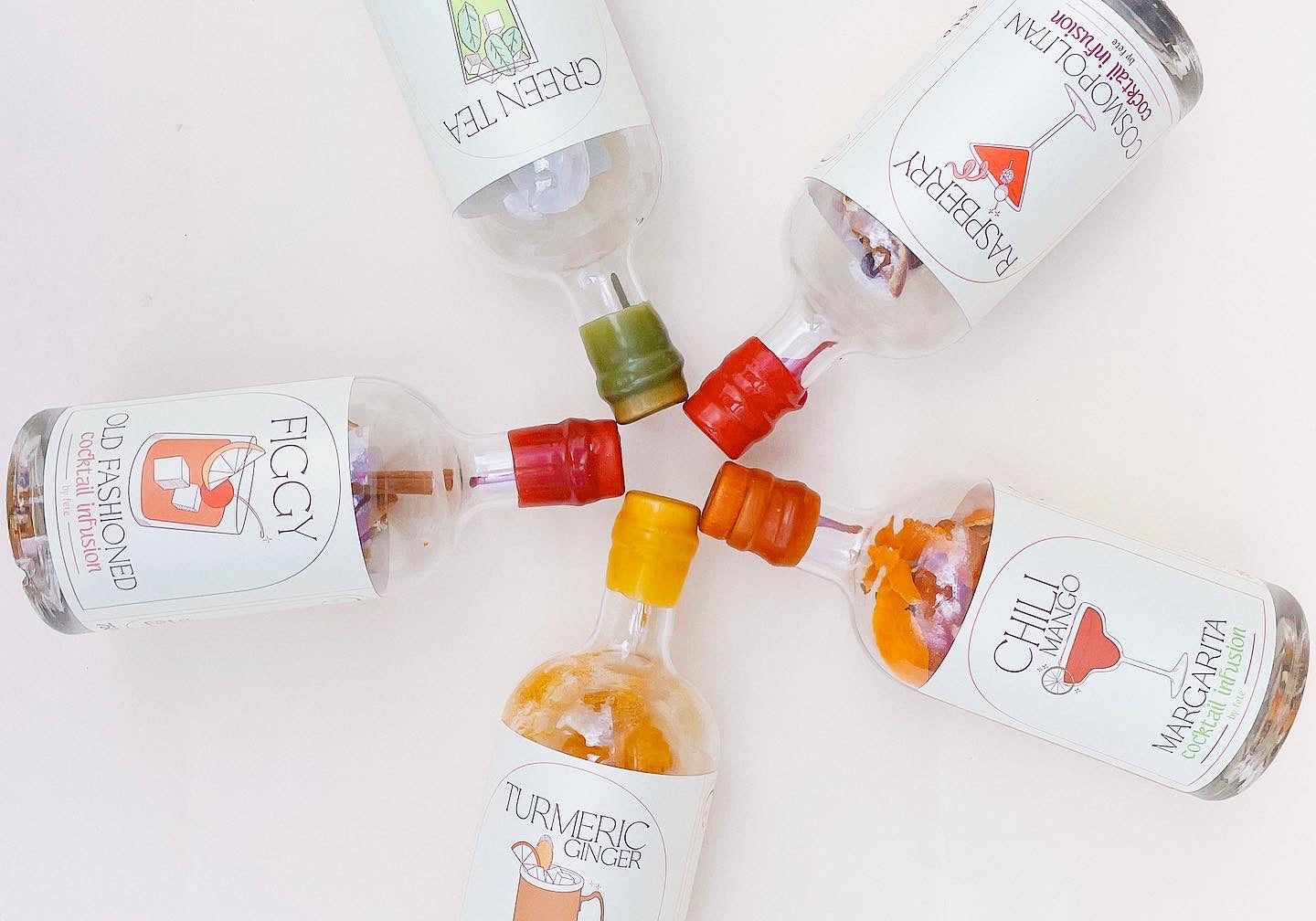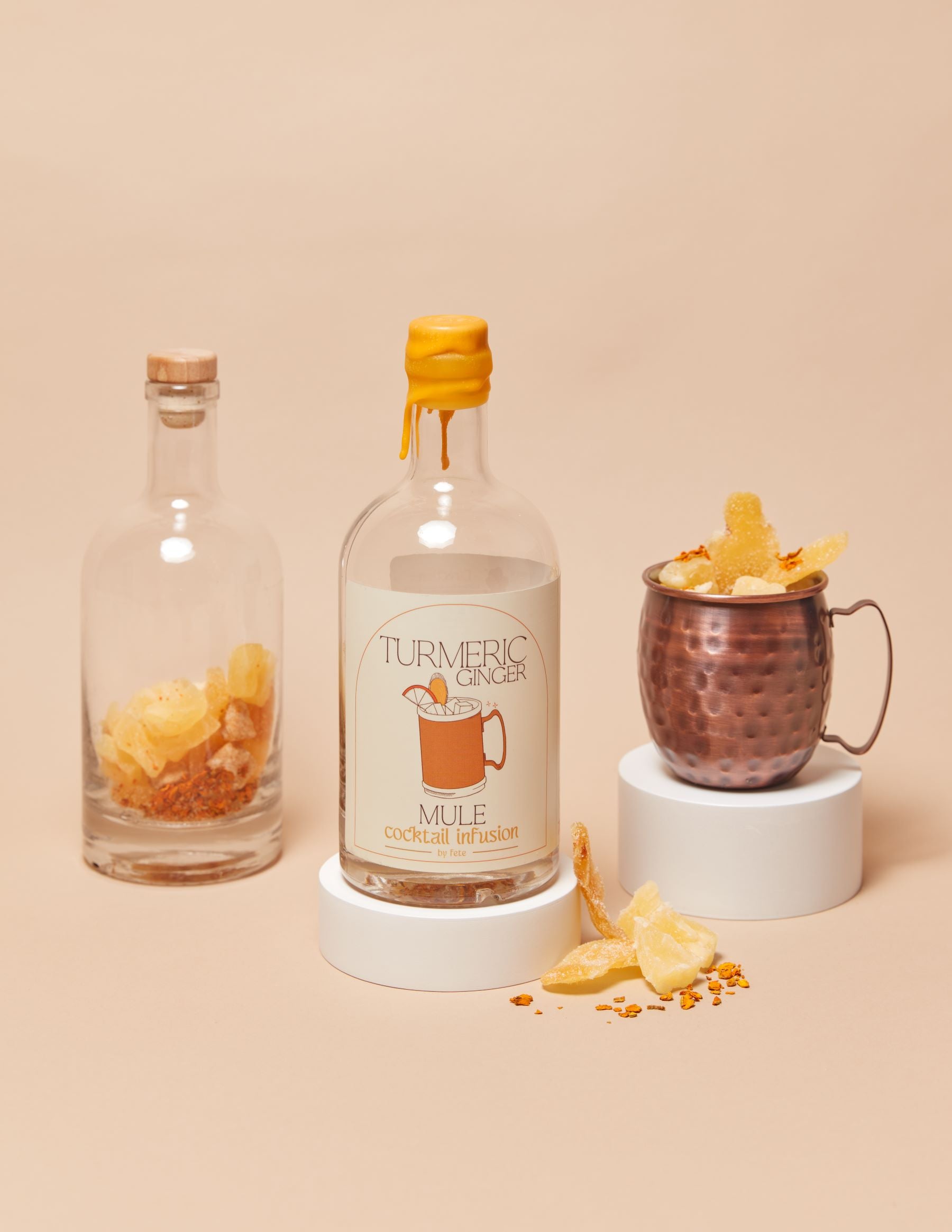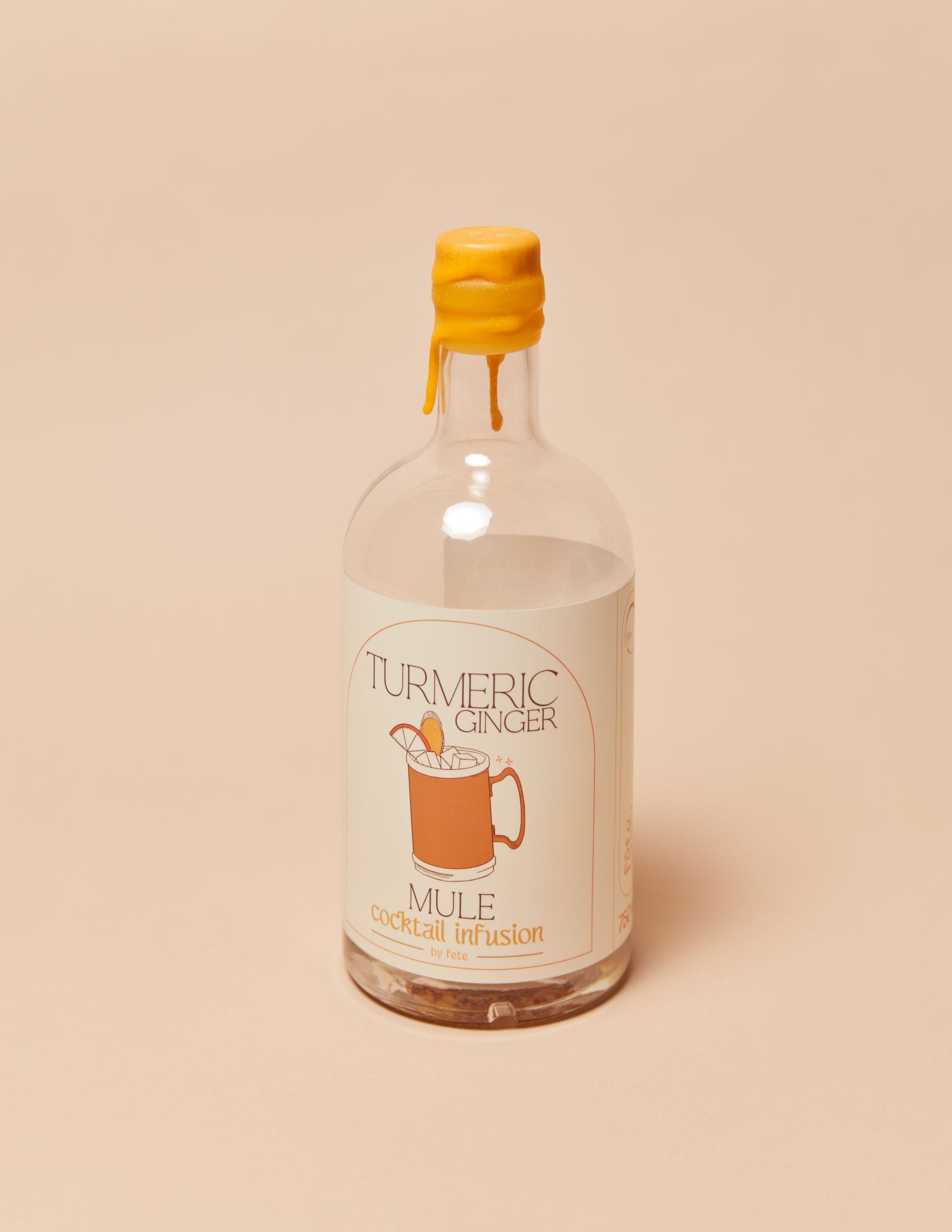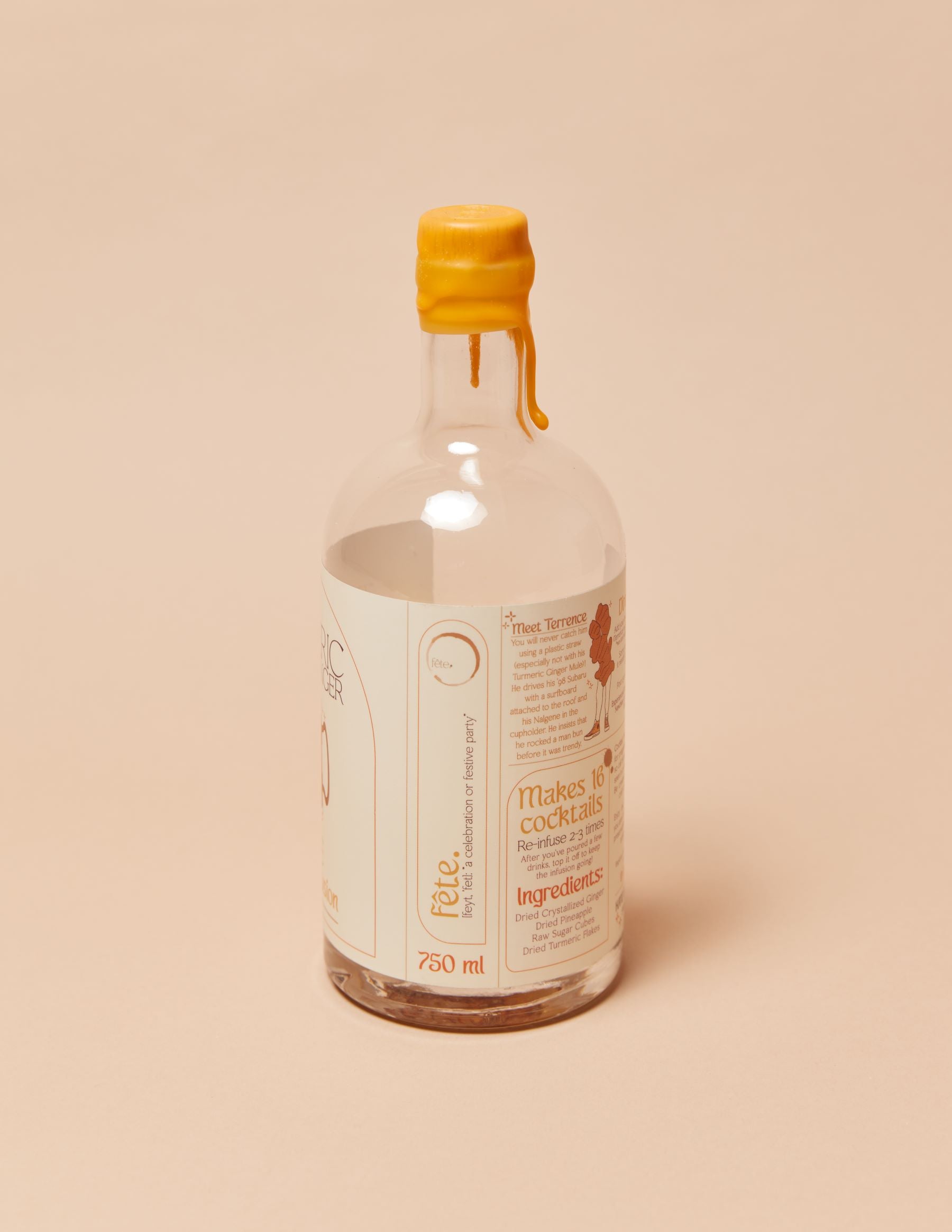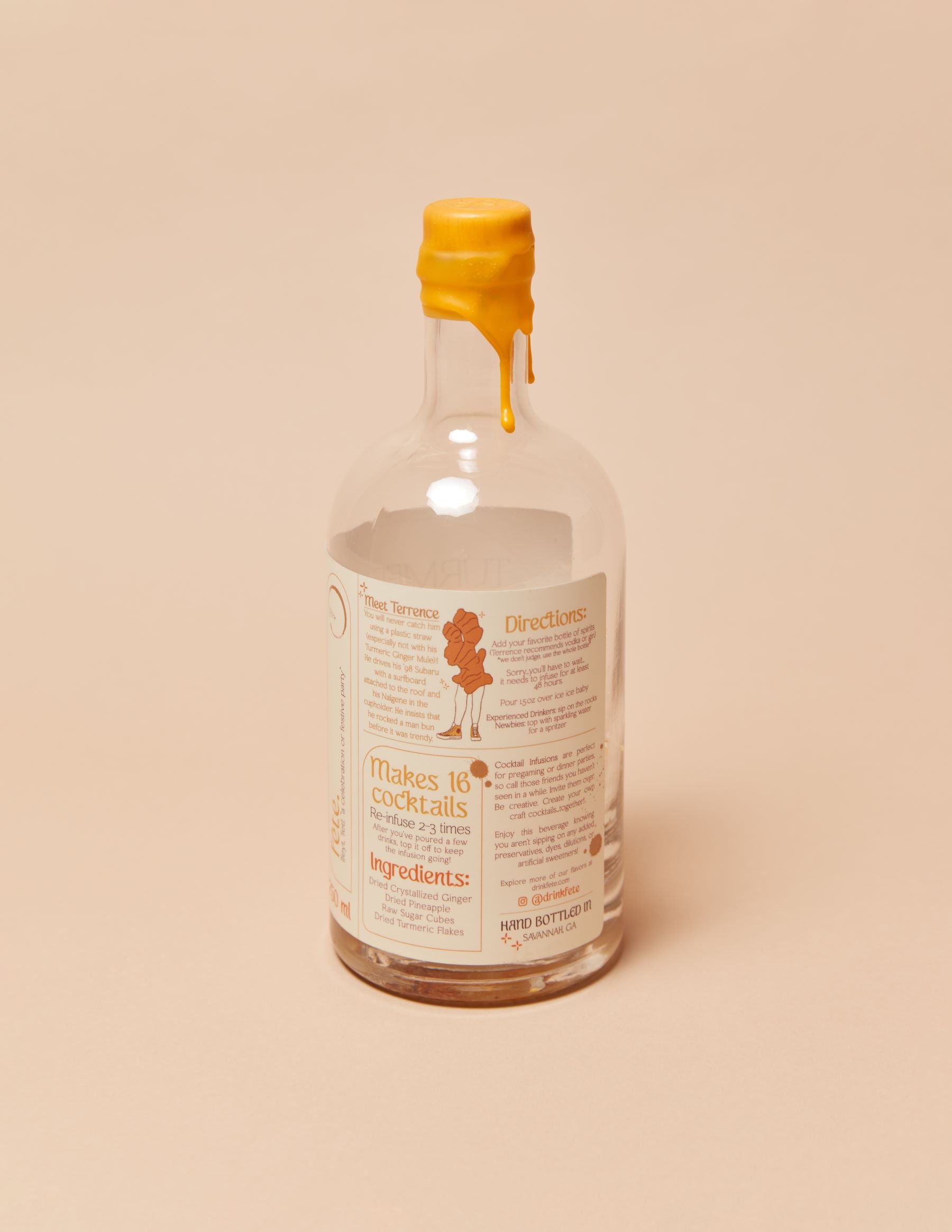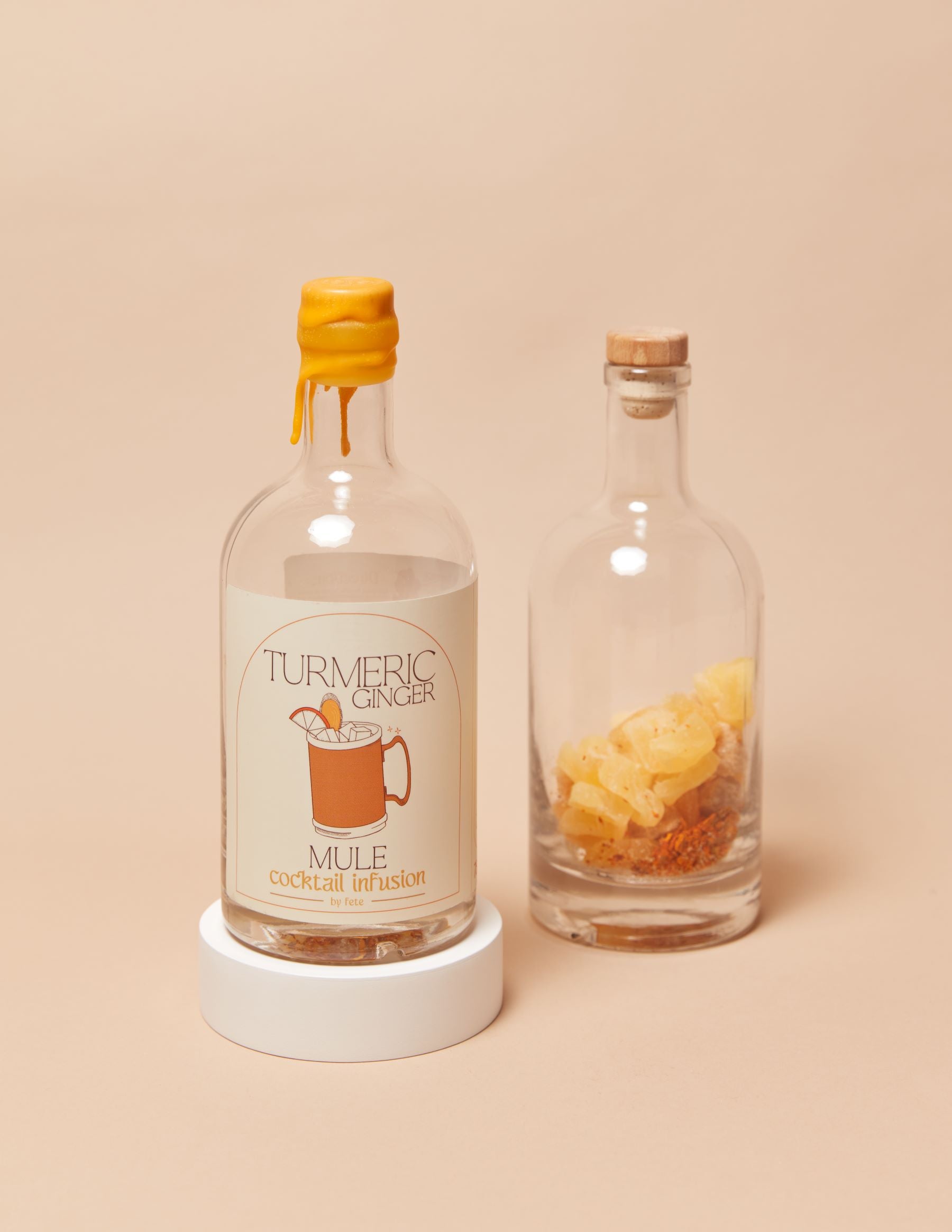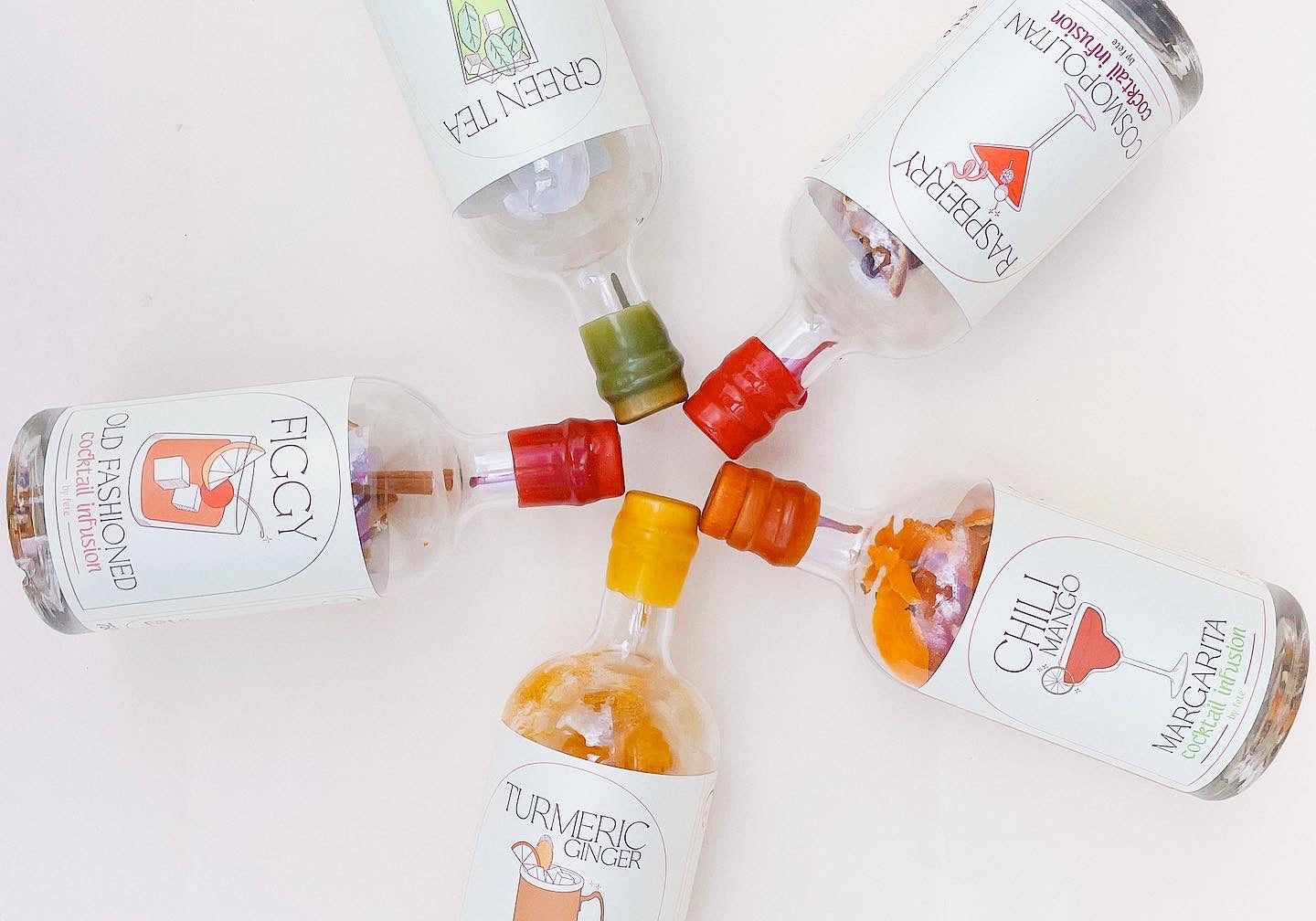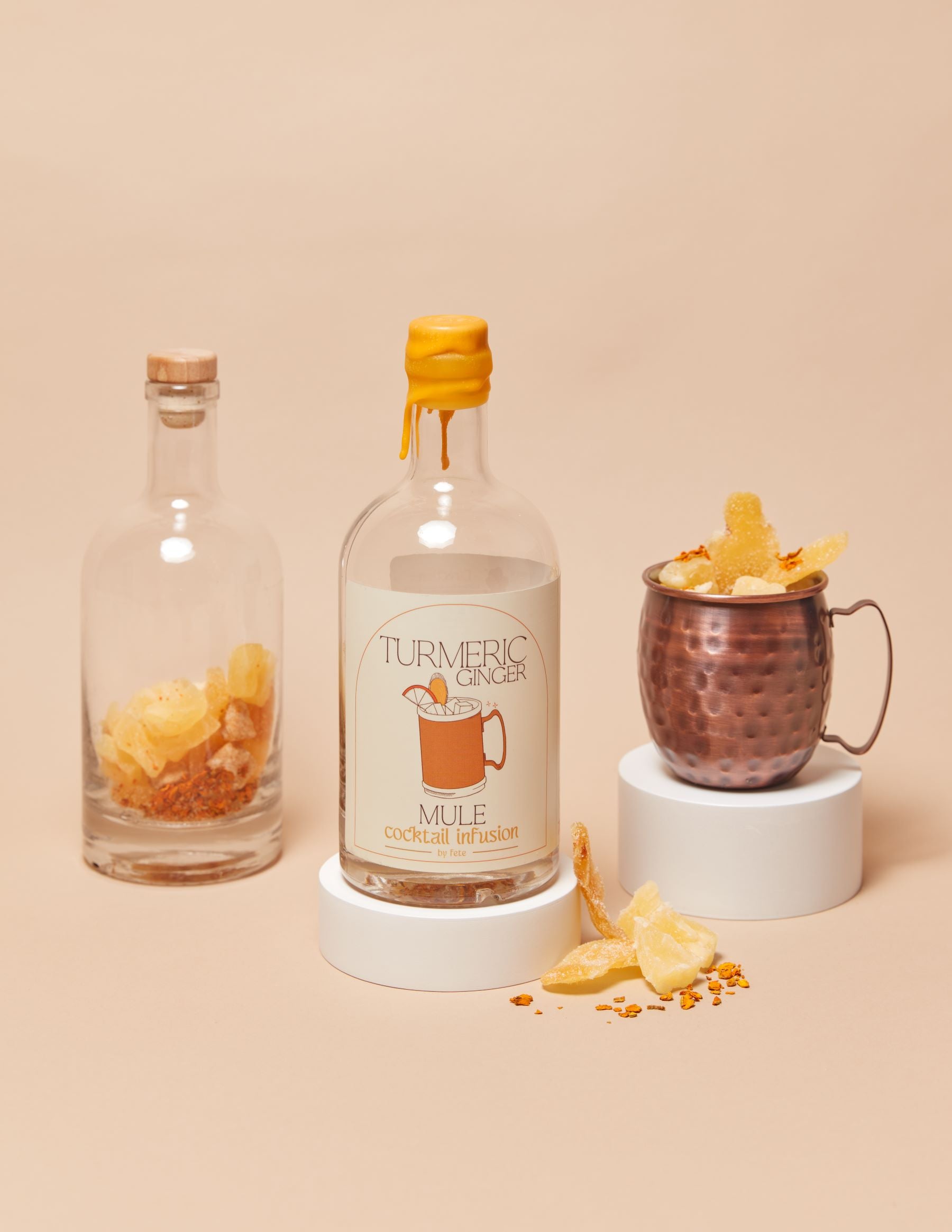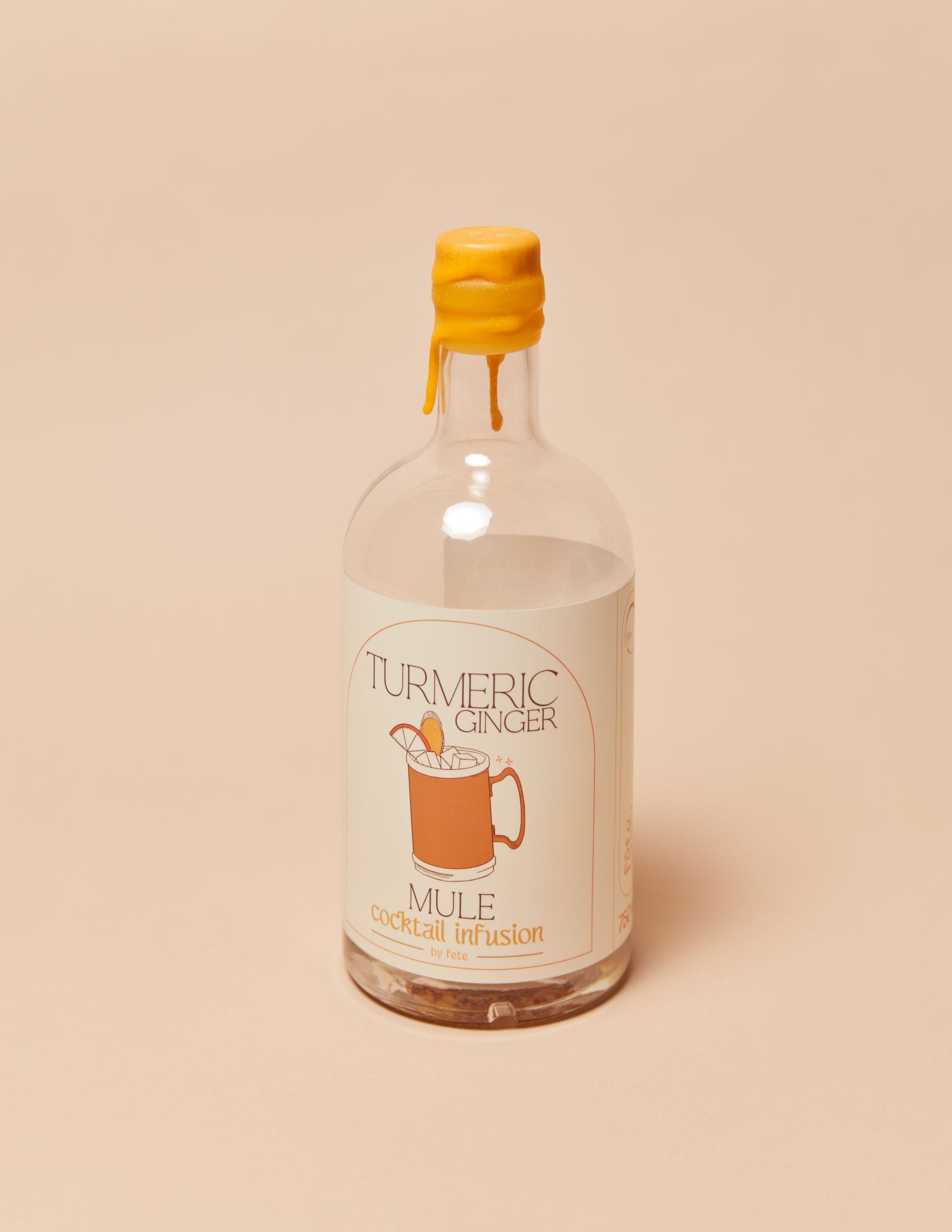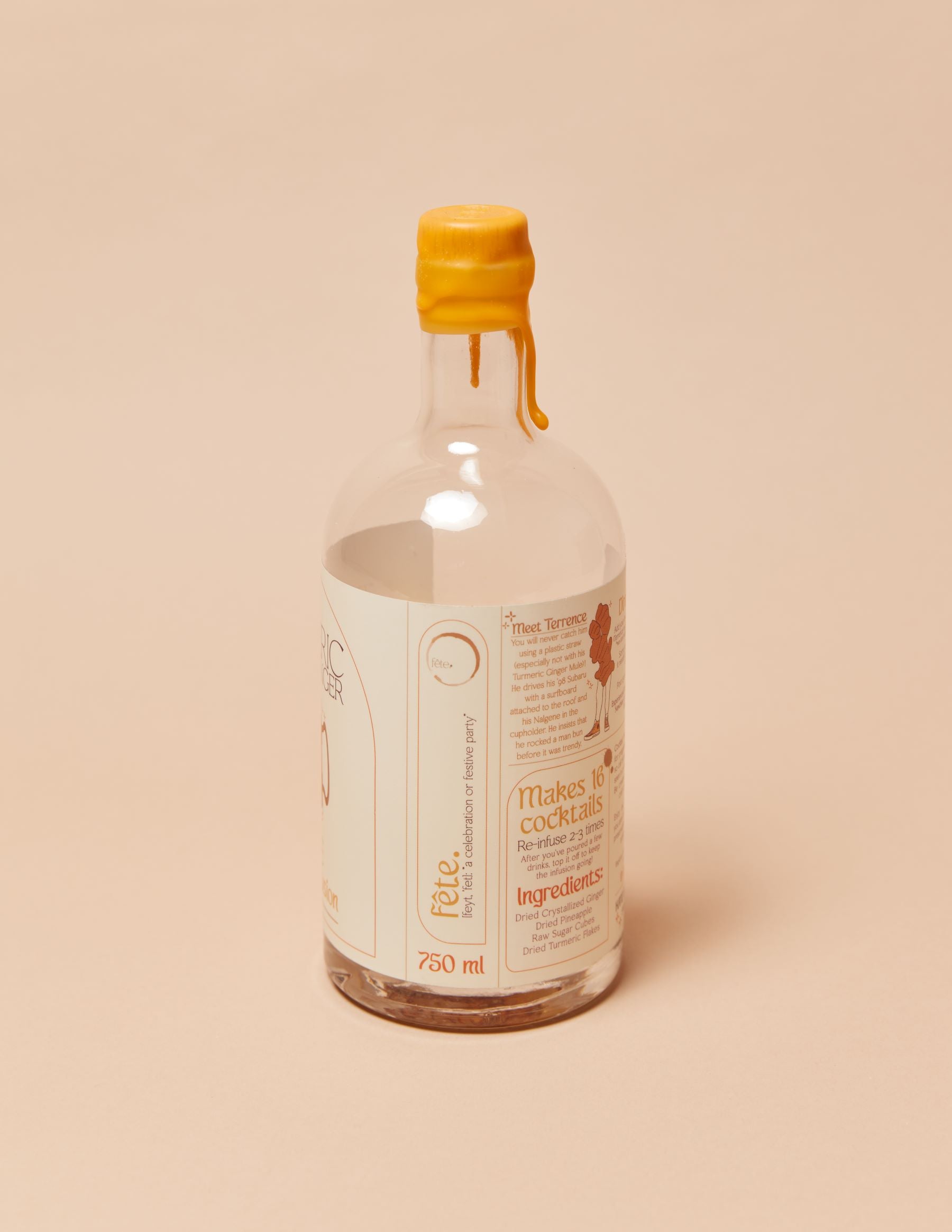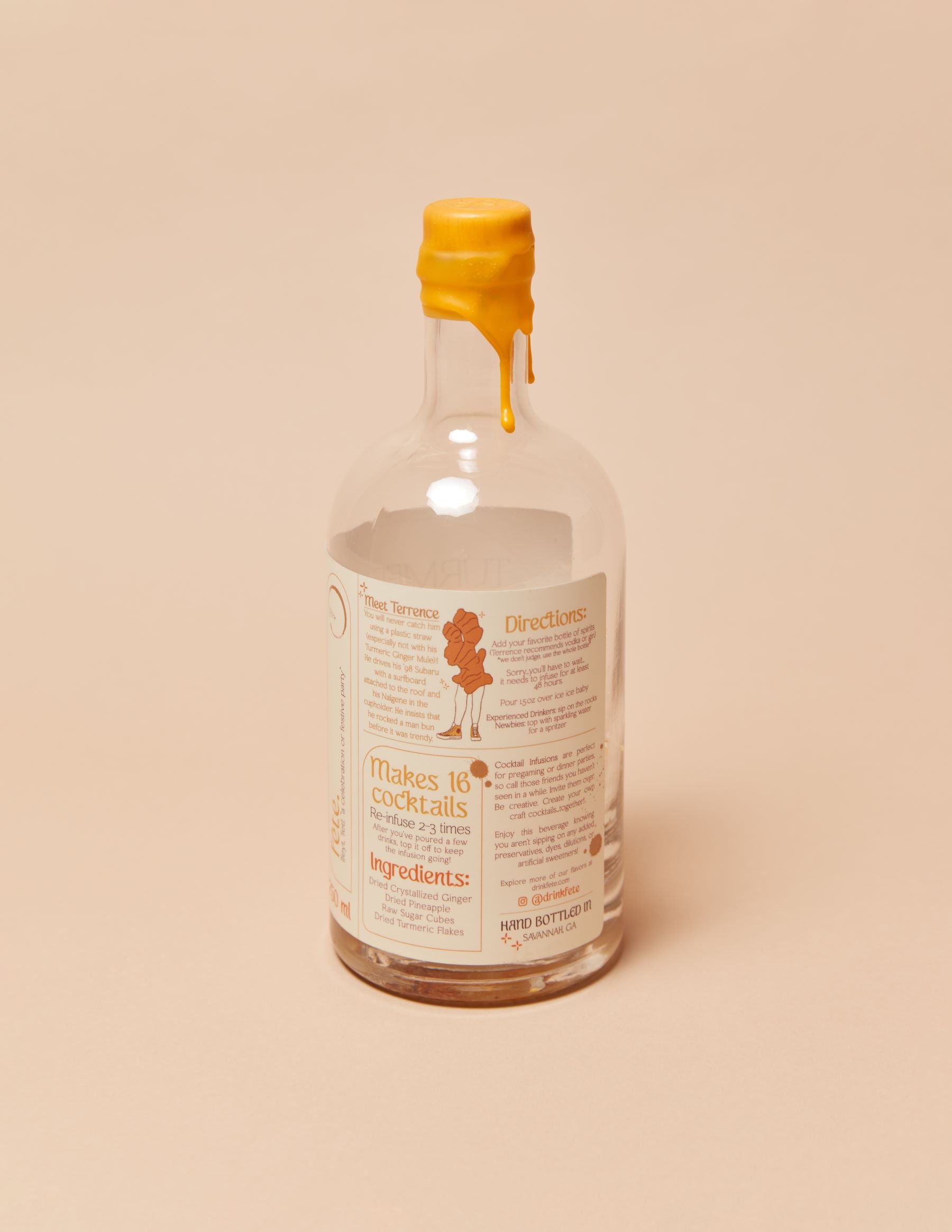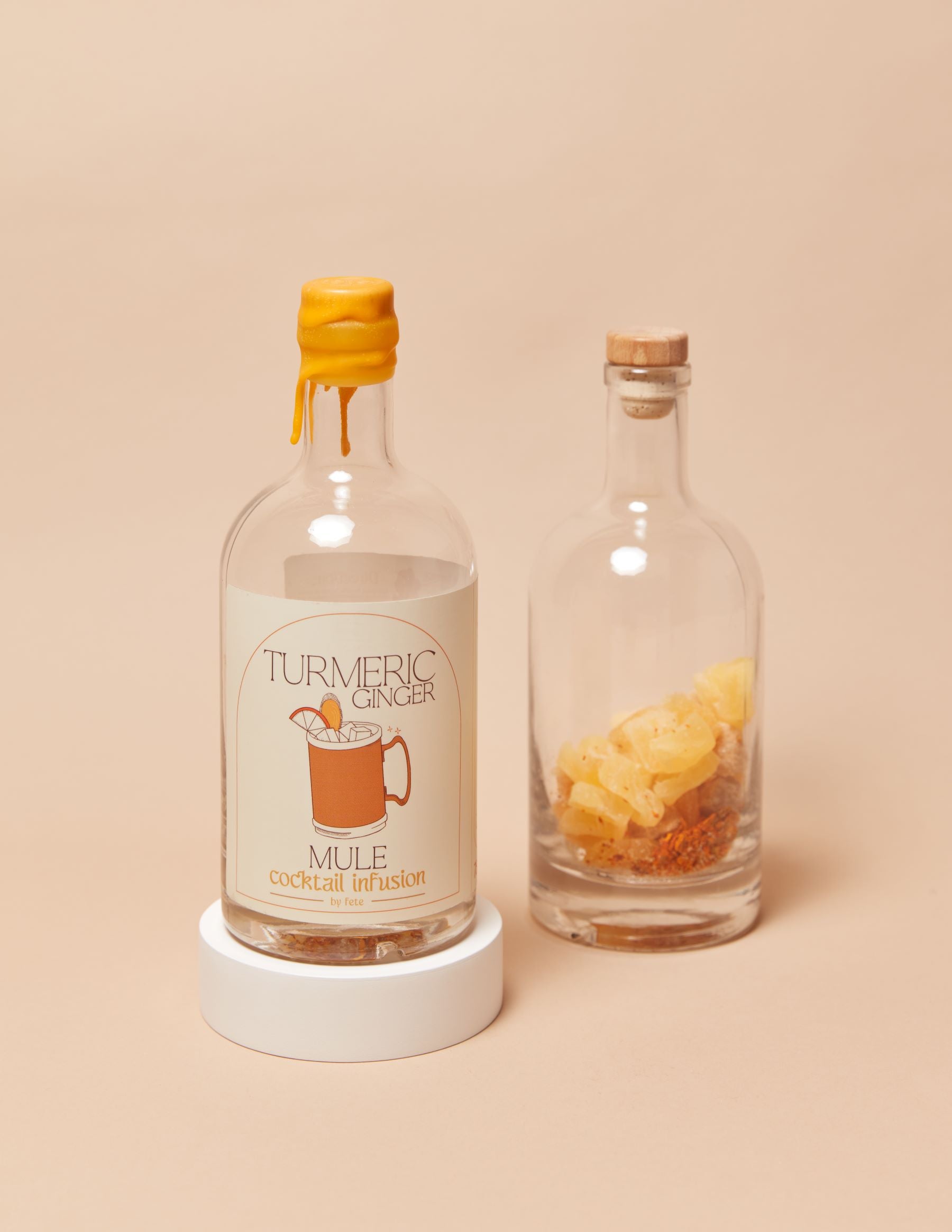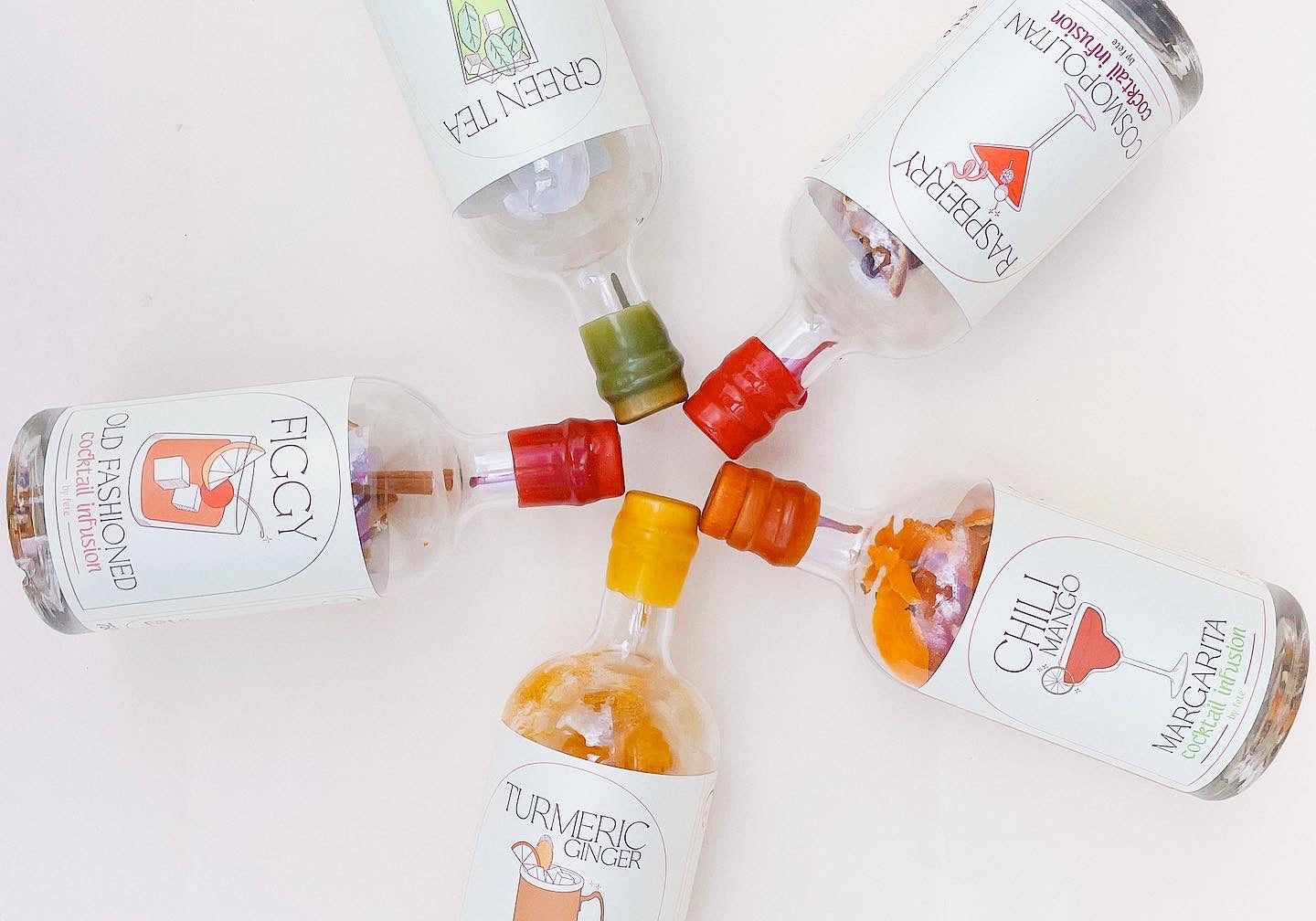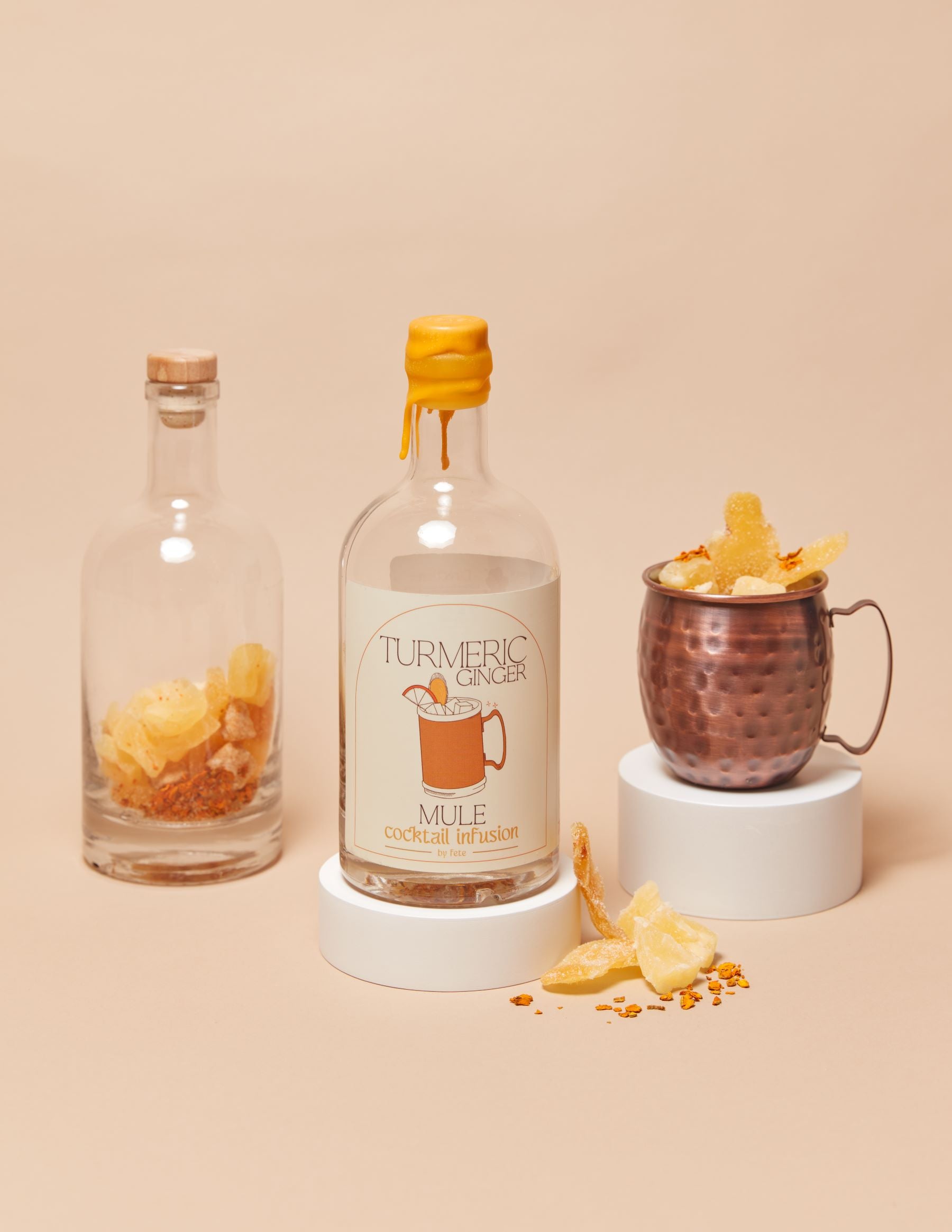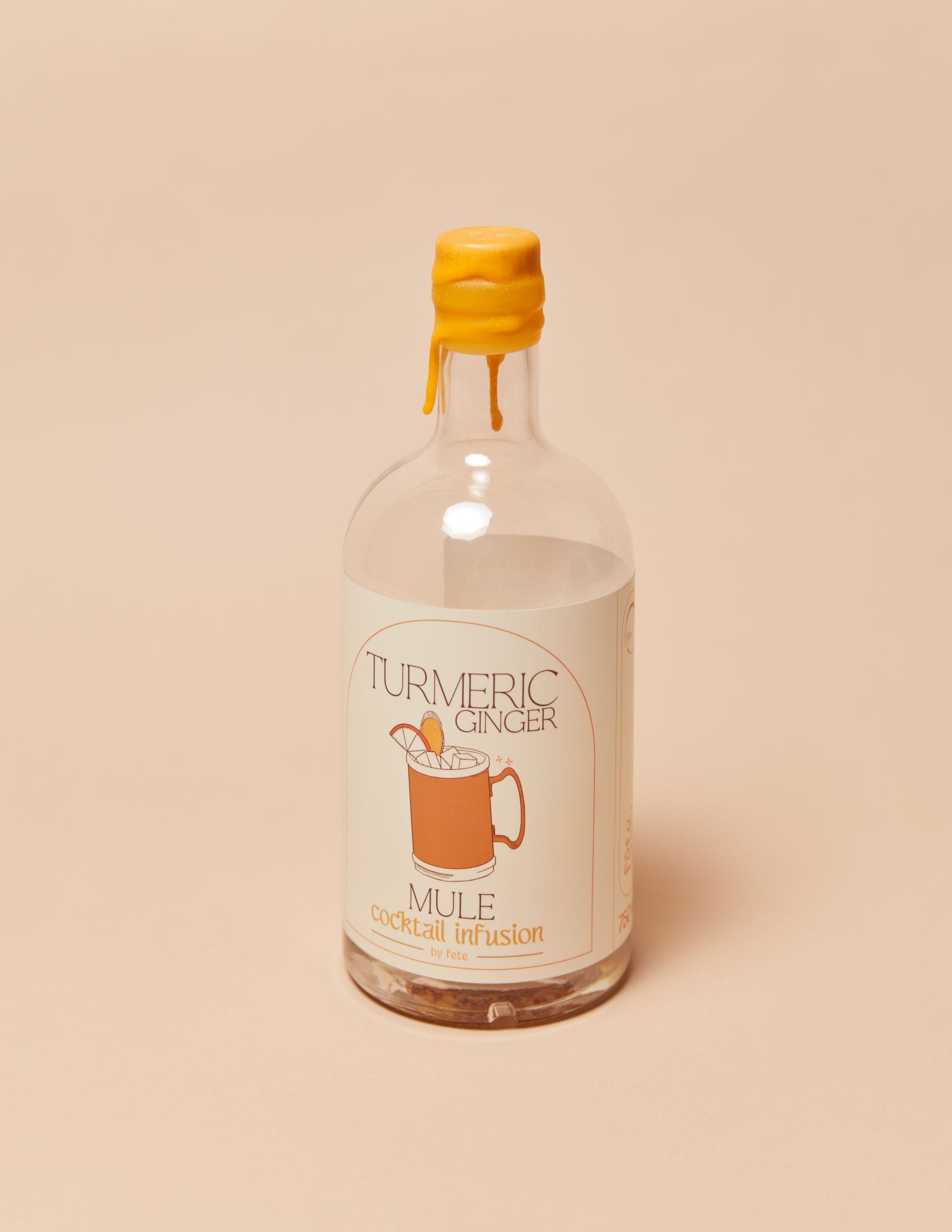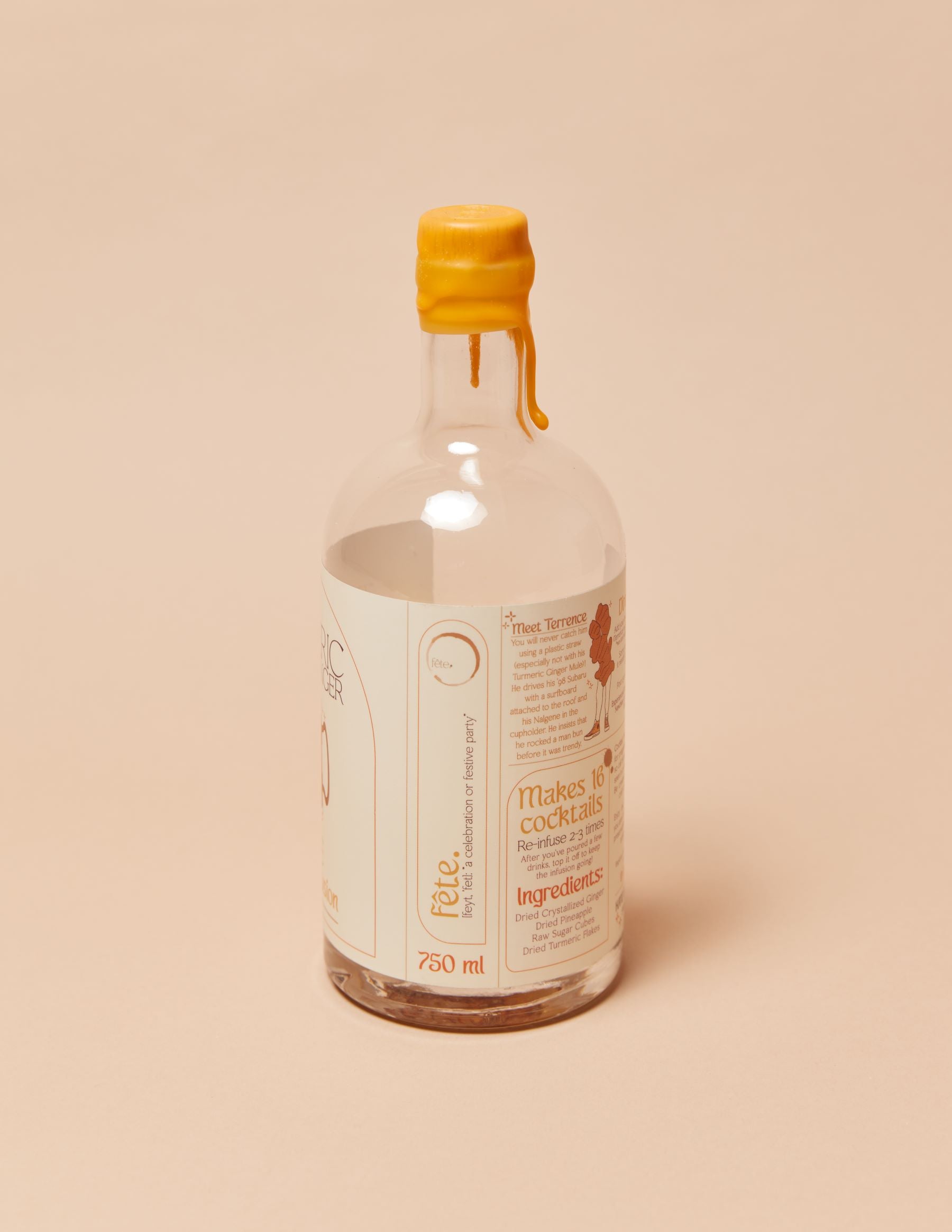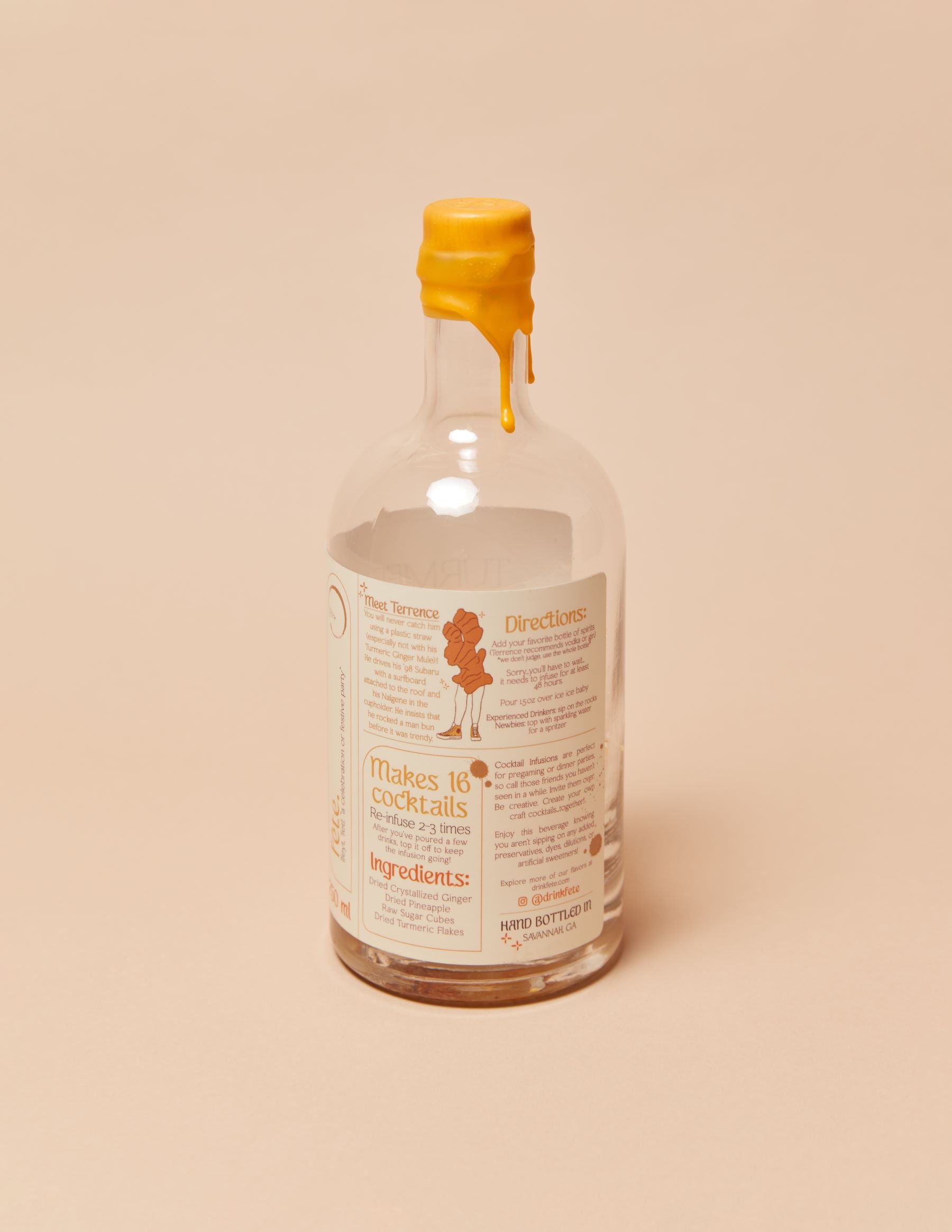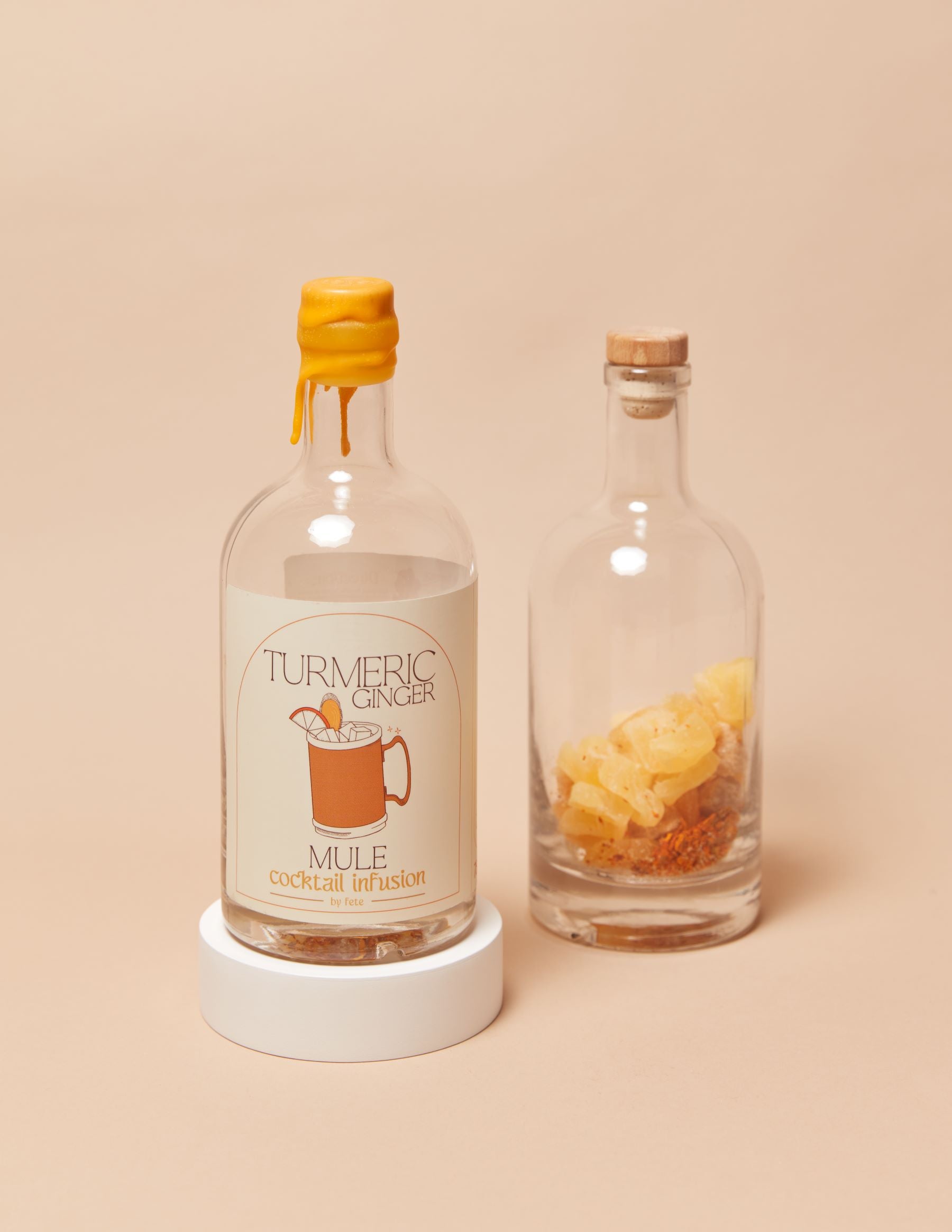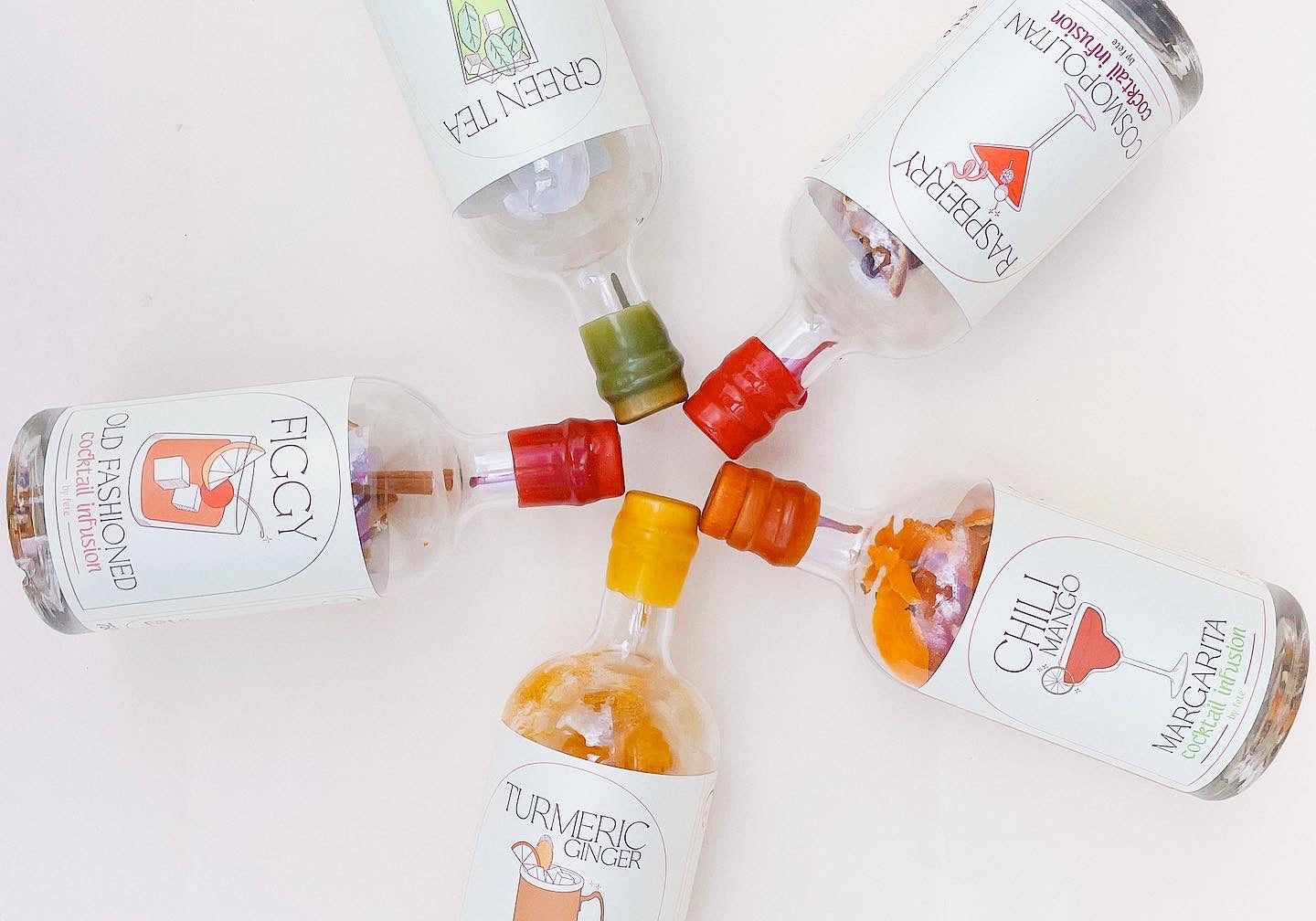 Turmeric Ginger Mule
Liquor infusions are a great way to enjoy your favorite spirits in a unique, fun way! One full bottle will create 16 cocktails & the bottle can be re-infused 2-3 times!
Add Gin or Vodka (our recommendation) into the infusion bottle.
Infuse for at least 48 hours.
Sip on the rocks or top with sparkling water to make a spritzer.
Allow to infuse as long as you like or keep topping it off!
Enjoy your beverage knowing you aren't sipping on any added preservatives, dyes, or dilutions!
Due to the color & nature of Turmeric, it may stain the cup with a yellow tint. Please be aware when pouring + sipping this anti-inflammatory beverage!
Note: the longer you allow the liquor to infuse, the stronger the flavor & the solution can become thicker like a liqueur.